A good relationship means that the spark stays alive over months and eventually years. If you have found yourself in a solid relationship and want to spice things up, below is a nice list of texts to make him smile.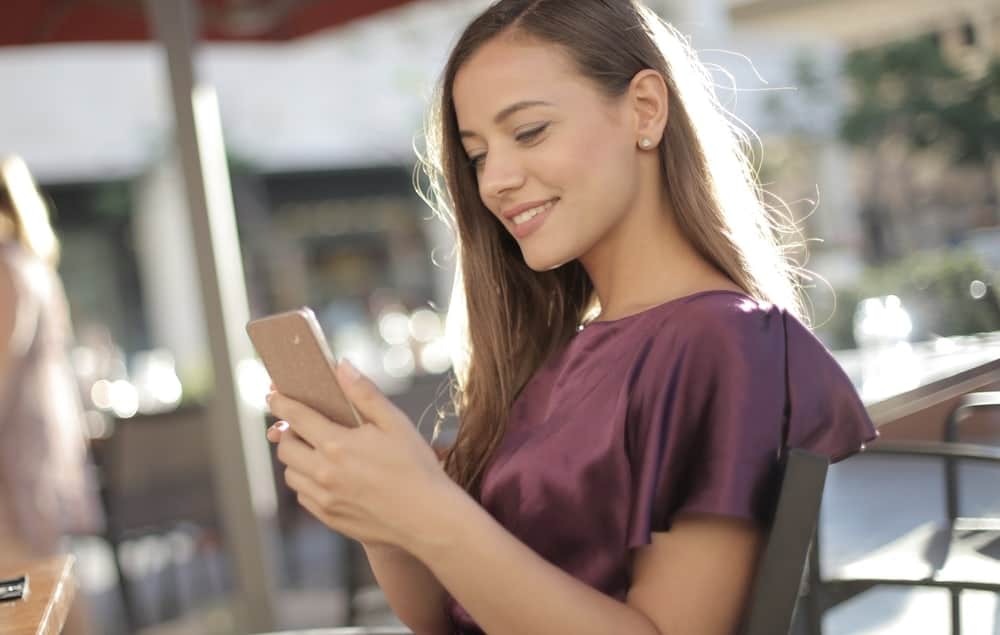 First, Make Sure It's A Good Idea To Text
If you have just been seeing a guy for a few weeks and he has stopped texting or you're feeling the spark fade – it's probably best for you not to text him.
After all, psychologists believe that romance lasts from 6 months to 4 years before it starts to dwindle.
Keep reading to find out if you should text him and what to text him to make him smile if you decide it's a good idea.
Free download: How To Attract Higher Quality Men
Signs the Spark in Your Relationship is Fading
Some relationships experience a diminishing spark quicker than others. According to Metro, the lack of romance in a relationship can be down to a whole host of reasons:
Four in ten people believe it's because both partners take each other for granted.
31% reckon the daily routine of life is responsible.
40% of people blame long working hours.
A third believe having kids has put pressure on them as a couple.
If you sense that the spark in your relationship is fading, there'll be some tell-tale signs, such as:
Having little to no sex
Not holding hands as often
Not cuddling as often
No longer telling each other how much you care for each other
Rarely going on date nights
Criticizing each other over little things
Failing to compliment each other
Not trying as hard to dress up for each other
Spending more time with your friends and family than your man
The good news is that you can always rekindle your flame if you're both willing to put in the effort.
50 Simple and Sweet Texts To Make Him Smile
Try typing out one of the below texts and tapping "send" every day when you're not together to strengthen the bond you have with your partner.
You might even find that he repays the favor, resulting in both of you grinning wider than the Cheshire Cat from Alice in Wonderland.
#1 — I'm so crazy about you.
#2 — I love the way I feel when I'm with you.
#3 — You're my whole world.
#4 — I honestly don't know what I'd do without you.
#5 — You're my ray of sunshine.
#6 — My heart aches with how much I miss you right now.
#7 — Just thinking of you brightens my whole day.
#8 — I wish we were together right now.
#9 — I want to be with you for the rest of my life.
#10 — I can't wait to hold you in my arms later.
#11 — Thank you so much for being you.
#12 — You're my favorite!
#13 — I'm so blessed to have you in my life.
#14 — I can't stop thinking about the other night. Can you?
#15 — You are truly the best person I've ever met.
#16 — Do you even realize how happy you make me?
#17 — I dream about being with you forever.
#18 — I wish I was in your arms right now.
#19 — You feel like home to me. In fact, home is wherever you are.
#20 — You amaze me more and more every day!
#21 — I'm so proud of you and everything you do.
#22 — I will always choose you—each and every time.
#23 — You make me smile so much.
#24 — I feel like the luckiest woman alive when I'm with you.
#25 — You have the most beautiful eyes.
#26 — Do you even know how wonderful you are?
#27 — I feel safe whenever I'm in your arms.
#28 — You are my best friend as well as my partner.
#29 — I love how you give me butterflies even when we're not together. How do you do that?
#30 — You are so good to me and I'm so appreciative.
#31 — My heart does flips whenever I think of you.
#32 — You are the light of my life.
#33 — You make me laugh so much—you're so funny.
#34 — I'm super thankful that you came into my life when you did.
#35 — Somebody pinch me, because you make me feel like I'm living in a dream.
#36 — I could use one of your amazing cuddles right now.
#37 — You are my soulmate.
#38 — Missing our bed.
#39 — I'm really glad I met you, even if we never became a couple.
#40 — My bed is too big for just me. Want to come and warm me up?
#41 — You are truly one in a million.
#42 — What did I do to deserve you? Seriously?
#43 — You are so hot.
#44 — I can't believe you were single for so long before you met me.
#45 — Could you be any more perfect?
#46 — All my friends are jealous of our relationship. They told me they want a guy just like you!
#47 — I had such a great time with you the other day.
#48 — Every day with you feels like a vacation.
#49 — You're not my option. You're my priority!
#50 — You and me, takeout and Netflix, tonight. You in?
What Happens When You Make Him Smile With Cute Texts
When you show gratitude for your man through cute texts or little everyday gestures that make a difference, great things happen, according to Psychology Today.
These include:
Your partner feels valued
It highlights how much you need your partner, making them feel needed
Your partner will feel more capable of providing valued help
Your bond becomes stronger
It brings light and positivity into your everyday relationship
It reduces depression and anxiety
It eliminates feelings of envy towards other relationships
It improves your sleep
Therefore, the importance of gratitude in relationships can't be overstated.
Other Ways to Make Him Smile and Rekindle the Romance
There are other ways to show appreciation for your partner to keep the flame in your relationship burning bright.
#4 — Find Out Your Partner's Love Language
You might remember a New York Times best-selling book that became a sensation in the nineties called The 5 Love Languages.
Written by author and marriage counselor Gary Chapman, PhD, it explored five different ways to give and receive love:
Words of affirmation
Receiving gifts
Acts of service
Quality time
Physical touch
By knowing your and your partner's, you can show him how much you care for him in a way that matters most to him.
For instance, if your partner's love language is receiving gifts, you can buy him his favorite snack at the grocery store to show him how much you were thinking of him. Alternatively, if your partner's love language is physical touch, you can cuddle up to him on the sofa while watching TV together.
Either way, find little ways to be romantic that resonate with him more than others.
#3 — Incorporate More Small Gestures
As well as sending him short, simple texts, implement other small actions to make him smile throughout the day.
These could consist of:
Making him his morning coffee
Wishing him a good morning and goodnight (or, even better, kissing him good morning and goodnight)
Cooking his favorite dinner
Pausing to chat when he walks in the door
Liking and commenting on his latest social media post
Putting time aside to actively spend with him (instead of spending passive time together like when you both need to eat, for example)
You may be wondering why these small gestures matter. Well, as it turns out, they help you to show your partner that he matters to you above all else.
#2 — Take Care of Yourself
Try to avoid "letting yourself go." (You know, when you stop making an effort to look nice for him because you're comfortable in your relationship.)
Sure, it's great that you feel secure enough around him to constantly go makeup-free or wear comfy clothes as opposed to dressing up. That said, dressing up for your man every now and then is beneficial.
Not only does this show him how lucky he is to have you when you're obviously so attractive and such a catch, but it also demonstrates that you want to please him.
#1 — Arrange a Date Night
Lastly, show how much you want to spend time with him by suggesting a date night or hang-out with just the two of you.
Arranging the details shows your willingness to spend quality time with him and you can even make it romantic by choosing a fancy restaurant or lighting a bunch of candles at home.
Plus, you can dress up like I mentioned in section #2. Win-win.
Learn More About Using Feminine Energy To Attract Better Men
If you're struggling with overthinking and anxiety in romantic relationships, you might need some help with feminine inner strength. You can use feminine energy to achieve this inner strength and attract higher-quality men.
Learn more about attracting men with feminine energy in my guide "How To Attract Higher-Quality Men".
Conclusion
Take time to appreciate your partner and he will take time to appreciate you, whether you're a new couple or have been together for years.
And don't forget that a small action, such as sending a text, can have a big effect.
Get exercising your texting fingers!
Love, your favorite dating coach.
-Lana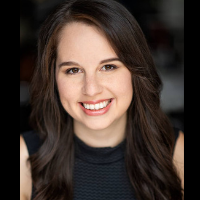 Latest posts by Lana Otoya
(see all)