So you're wondering why online dating isn't working. I'm going to get straight to the point.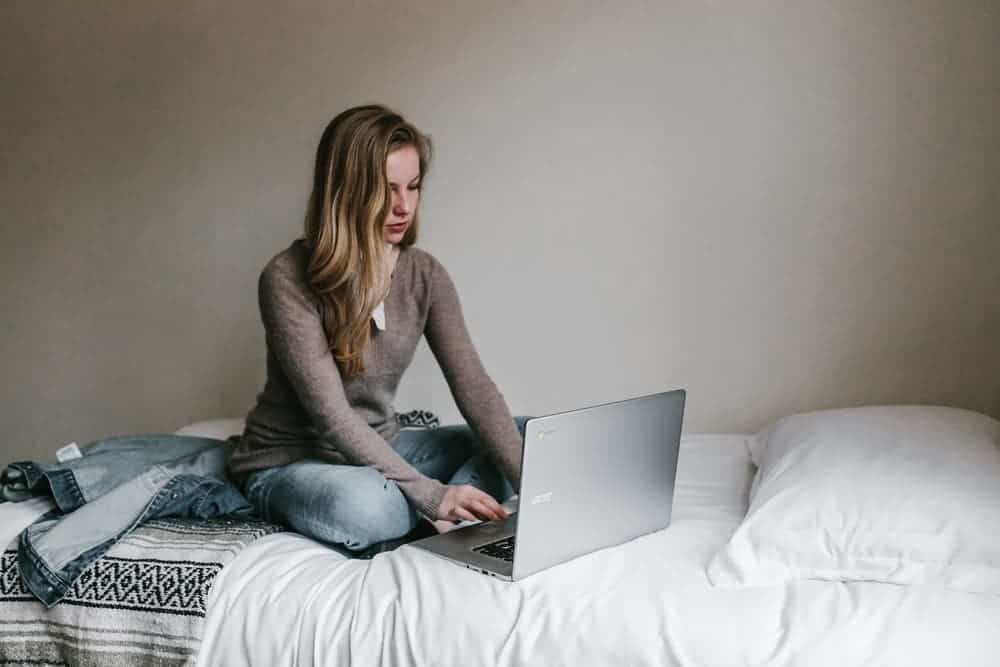 Online Dating Is Frustrating
If you found yourself on this page, it is because you're frustrated and haven't found any success.
Well let me tell you something, if this is true, it is because you're doing it wrong.
Wait don't go!
My name is Lana and I am a dating coach and professional matchmaker. I am an expert at online dating.
If I were to find myself single, I KNOW that I would be able to find a loving boyfriend in roughly 6-8 months. I've done this before and I can do it again.
What makes me so confident?
Well, see I have a process that I have used to help make my online dating efforts go a little smoother. Here are 5 of my top reasons why online dating might not be working for you.
8 Reasons Why Online Dating Is Not Working
#8. You think online dating is romantic
You're looking at profiles and swiping right or left and you come across someone who is "perfect". He only lives 10 minutes away from you. He has a cute little dog (you love dogs) and he's a doctor making 150K a year.
You think to yourself, wow this guy is PERFECT! So you build up the courage to shoot him the first message – and guess what?
He doesn't respond.
You're heartbroken.
Online dating sucks you say! It's not working and you're not getting responses from guys you're interested in.
What happened here is you thought online dating was romantic but it's not. Meeting someone in real life and having a real connection is romantic, online dating is nothing but a tool.
You're supposed to look at each profile like an opportunity, nothing more.
You decide quickly if you want to message them or not and then move on.
Don't fall in love with profiles, photos or messages. This is how you get frustrated, heartbroken and feel rejected before you've even gone on a real date. You need to save the falling in love for real people.
#7. Your profile and photos need work
I covered this in 10 reasons why you suck at dating but it's still totally true. Your profile and your photos are the first impression you're putting out into the dating world and they need to be good.
Check out notes on how to find good photos (#10) and some info on how to write a good profile. 
#6. You're stuck in your ways
You already tried Bumble and it "didn't work". You've been online dating for years and nothing has worked.
Have you ever thought that the reason why it's not working is because maybe you're missing a piece of the puzzle?
See, online dating is very emotionally draining. You spend a lot of time messaging, swiping, reading profiles and you end up getting nowhere.
It's exhausting!
If this is the case for you, don't worry, that's how 99.9% of people approach online dating. I'm here to tell you that those people are wrong.
Online dating is just a means to an end, it's like trying to find a job.
Nobody enjoys making resumes, writing cover letters and doing interviews.
But everyone knows they MUST do this in order to find a job so they stick through it.
And just like finding a job, there are things you can do to help increase your chances of being successful.
You wouldn't complain or put weaknesses on a resume, would you? Yet I've seen countless of online dating profiles that scream"do not date me!"
I've seen opening messages or responses to icebreakers that scream "I am bitter and totally over this dating thing, ask me on a date now or peace out."
If your dating profile or message style shows that you're bitter and "over it" then you're on a one way path to staying on those sites forever.
Your tone and attitude towards online dating needs to be positive and fun.
Once you accept that there's a different way to approach online dating, you become a sponge willing to absorb knowledge.
If you can do this with an open mind and apply new ways of thinking to your process, you will be much more successful.
#5. You're on the wrong dating sites/apps
Unfortunately, there is no one size fits all for dating sites and apps but I have broken down some of the best dating apps for women here.
If you're on niche apps and you live in a small town, you're not going to be getting a lot of results so it's important to look at your options and pick the one that works best for you.
I went into a little more detail on how to research a good dating site or app in my "How to Make Online Dating Easier" video.
#4. You're Seeing Men Who Are Not High-Quality
Many of my clients and personal friends find themselves stuck in casual relationships where the man doesn't want to take it to the next level.
This is a trap that women fall into because they have not learned how to weed out the players from the boyfriend material.
I have trained myself to use self-control and to read signs that can tell me whether or not a man is interested in making things serious.
The biggest and most useful piece of advice here is that a relationship-minded man will act like a boyfriend.
He will make an effort to take you out on real dates, text you and do "relationship" things like meet your friends.
Free Checklist: Learn more about what high-quality men are looking for, How To Attract Higher Quality Matches Checklist
#3. Your communication style is boring
Ok I know this one is a little harsh but it is the hardest skill to master when it comes to online dating!
If you start your conversations with:
"Hey, nice profile, what are you up to this weekend?"
You're probably going to get a big fat inbox full of nothing!
When you are dating online, the competition is fierce! There are men everywhere, there are women everywhere. You have to stand out from the crowd.
Many women on dating sites get a lot of incoming messages from men, but this advice still stands because even if you're getting a lot of first messages, you have to be fun and witty to keep the conversation going.
Now, being witty and fun can definitely be a challenge, and it takes practice but here are some key things to remember.
Always stay positive
When you're online dating or texting a new guy, you don't want to complain or have life's biggest problems fall in the lap of someone you just met.
Remember that most people think online dating is a drag (yes, even men) and they don't want to hear what's wrong with you, they want to have fun.
Ask questions about his life
Everyone likes to talk about themselves and if you ask him questions about his life, he will love it!
Asking him about his interests and hobbies is a great way for you to show that you're interested in his personality and that you're someone who thinks of others. Both of these are great traits to have in a girlfriend.
Show Enthusiasm
Be excited about what he's got going on. If he's going on a hike, say wow that's so cool! If he's playing video games, say omg I'm SO bad at video games but that sounds fun!
The more excited and interested you sound, the more he's going to feel like you have a genuine interest in him.
Be flirty!
You definitely want to tread carefully with this one. If you go too hard on the flirty texts, he's going to think you are only interested in sex, but a little flirting is a great way to pique his interest.
If you are still texting or messaging each other on a dating site, keep the flirtiness PG rated.
Click if you want to get Free list of 30 Flirty Texts. 
#2. Whatever You Do, Don't Settle
My clients come to me with some pretty long lists of things they want in a significant other.
They want someone who makes 150K a year, loves to travel, is fit, shares the same political views, has high-quality photos, good fashion sense, has no tattoos, lives within 20 miles etc. etc.
The above list is typical of many of my clients and there's nothing wrong with it.
However, you want to make sure that you are prioritizing your checklist in order of importance.
So things like this should be at the top of the list:
-Loves me for who I am
-Supports my goals
-Makes me laugh when I'm feeling upset
-Doesn't yell when he gets angry
Many of my clients get carried away with the more "superficial" side of their checklist and they leave the important stuff on the table!
Be sure that your list is picky enough that it includes the good stuff too. The stuff that makes you feel amazing every day of your life.
You might just find yourself with someone who loves you to the moon, kisses you every night, and is a wonderful father to your kids.
If you want to read more about this topic, be sure to check out my article – 5 Dating Standards that Actually Matter.
#1. You're not finding High-Quality Men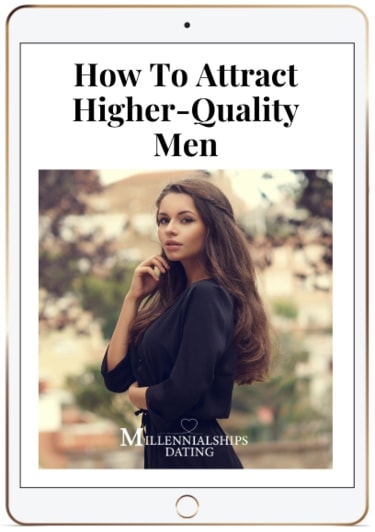 Conclusion
At the end of the day. online dating is THE most effective way to find a significant other.
In fact, most people expect you to be online if you're trying to find a partner. Just walking up to a man/woman at the gym or the grocery store or even a bar is not as expected or tolerated as it used to be.
It is for this reason that you need to reframe your mindset and your online dating process so that you can stay in the game a little longer.
If you stop dating online, the chances of you finding someone awesome just got significantly lower.
Thanks for checking out my article! Here are some other resources and articles you might find helpful:
-How To Make Online Dating Easier – Free Video
-5 Dating Standards That Actually Matter
– How Many Dates Should You Go On Before You Have Sex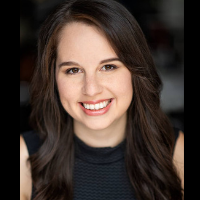 Latest posts by Lana Otoya
(see all)