Looking for the best free dating apps for women? As a matchmaker and dating coach, I've made the ultimate guide.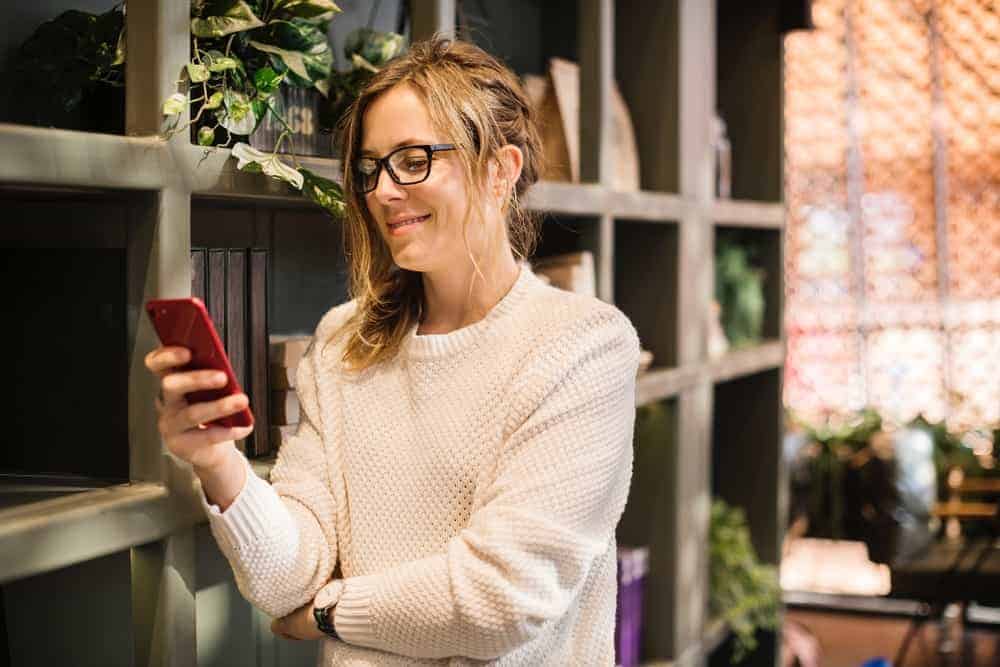 #1 – Bumble
Bumble Overview
Bumble is a swiping based app just like Tinder. You will swipe left for people you don't like and right for people you do like. If you swipe right on someone and they swipe you back, you will be a "match". As a woman, you have to send the first message to men you're interested in. He will have 24 hours to respond to your message or the connection expires.
Pros and Cons
Bumble is one of the best free dating apps because it is very female friendly. The CEO has gone to great lengths to show that her brand encourages a safe environment. They do not tolerate sexist or harassing behaviour. The other great thing is that you are the one messaging men first. This allows you to control exactly how many messages you're dealing with and you don't have to be bombarded with "hey, what's up?" every half an hour.
The downside of Bumble is that you're in the driver seat. This means you have to go out of your way to filter through your matches and choose which man you want to reach out to. It will require a little more proactive behaviour on your part but I think it's worth it. The only other downside with Bumble is that it is not as popular as Tinder so in smaller cities you might have trouble finding matches.
Is Bumble Boost worth it?
The bumble boost unlocks certain premium perks. It allows you to see users who have already swiped right on your profile, re-match with connections that have expired and extend your matches for an additional 24 hours. Bumble coins allow you to send SuperSwipes so that your potential match knows that they are special.
Again, I think Bumble boost can be worth it for men but most women are getting enough matches that they don't need to invest in the paid versions of these apps.
#2 – Tinder
Tinder Overview
Tinder is the classic dating app, the OG. It allows you to swipe through matches, filtering them out by age and distance. You swipe left to move on to the next person and right to say that you like them. If two people swipe right on each other, they are matched and can then send an icebreaker to begin a conversation. Both men and women can start conversations on Tinder.
Tinder is great if you live in lower populated areas. Since there aren't many people where you live, the chances of them being on Tinder are higher than them being on say, Happn, an app that fewer people have heard of.
pros and cons
The absolute best part of Tinder, and the reason why I often suggest it to my clients is that it is the most popular. There are 50 million users on Tinder and it is available in roughly 196 countries. I strongly believe that dating is a numbers game and the more options you have in front of you, the more likely you are to find someone you truly connect with.
The bad part about this is that EVERYONE is on it. Yes, even the creepy weirdo losers and the guys looking for booty calls and one night stands. Tinder can be a very emotionally draining app because you'll get a lot weird guys messaging you and there's really no way to filter the app other than constantly going in and monitoring your matches.
I usually tell my clients to use Tinder along with Bumble. That way when Tinder starts to get tiring, just switch over to Bumble for a bit until you feel the energy to take on the Tinder beast again.
Is Tinder Plus worth it?
Tinder Plus costs $9.99 a month for users under 30 years old and $19.99 for those 30 and above. The monthly fee also goes down if you pay for more months at a time.
If you are a woman, I would say that the Tinder Plus plan is not worth it in most cases. Tinder usually has a lot more men than women on it and so men can find it useful to get all the premium features in order to help get matches. Women on the other hand tend to have a lot of matches and I personally think fewer matches are a lot easier to handle without getting overwhelmed.
So what does Tinder plus get you?
Unlimited likes – swipe right as much as you want
Swipe around the world
Control Your Age And Distance – Limit what others see about you
Only be shown to people you have liked
Unlimited rewinds – go back and swipe again if you made a mistake
1 Free Boost a Month – Show up at the top of other people's queue
5 Free Super Likes a day
Turn off ads
Pssst… I know that online dating can be exhausting and totally emotionally draining! If you want a little help creating the perfect profile and streamlining your dating process, check out my coaching packages here.
#3 – Ok Cupid
OKCupid overview
OkCupid's app is just an extension of their desktop website, but this is why it's such a great app! Most of the online dating apps are all about swiping and playing the game fast and quick. The OkCupid app bridges long-term minded online dating sites with the efficiency and portability of dating apps. It's truly the best of both worlds!
OkCupid's website is the best online dating site that is free, and this is no different with the app. There is more selection of marriage minded people on the app because people looking for a fling will mostly flock to Tinder. It's also not about swiping left or right, and instead OKC gives you a selection of curated matches based on their algorithm and questionnaire.
Pros and cons
OkCupid brings you the portability and convenience of a dating app, but the long-term relationship mindset of a dating site. It's also algorithm based which can be a good thing if you want curated matches but a bad thing if you want more free range and access to all the potential matches out there.
OKC is great for saving emotional energy because there is no quick swiping, resulting in much less shiny object syndrome.
Related:
#4 – Coffee meets bagel
Coffee meets bagel overview
CMB is another swiping app but it's different, yet again, than Tinder and Bumble. On this app, men get up to 21 matches a day which they can like or discard. Women are sent a curated selection of matches and can choose to initiate conversation or browse for a match. Once you start chatting, you have 7 days before your chat is deleted.
Pros and cons
What makes this one of the best free dating apps for women is that Coffee Meets Bagel gives you curated matches. This means that the app is filtering through your matches and only showing the ones that they think you will like the most. The helps save your emotional energy because you don't have to deal with getting so many matches in one day.
The downside of this is that a computer is choosing your matches for you. With Tinder and Bumble, you get a much more open and wide variety of men to choose, where CMB will filter those people out.
Coffee Meets Bagel is a great choice for women in larger cities because then more people will be using it. The downside of the app is that it is less popular than Tinder and Bumble so options might be limited. Women in smaller cities should also try using it instead of Tinder and then move to Tinder if they are running out of good matches.
Should you buy coffee meets bagel beans?
The basic features on Coffee Meets Bagel are free but you can also purchase "beans" to access premium features. Premium features include revisiting missed matches or revealing a match's mutual friends. You can also collect beans by logging into the site on a daily basis or inviting your friends to join the app.
As usual, I wouldn't advise paying for the app if you are female but consider paying for it if you are male and see your matches lacking.
#5 – Happn
Hppn overview
Happn has an interesting twist because it shows you people who you've crossed paths with in real life. So if you're on Happn while at the mall, you'll start seeing people show up in your feed who are also at the mall. Then just like the other apps, you can hit like and if they like you too, you can start a conversation.
The way this app works is a great icebreaker because you can open up with a line about where you are. This works great if you're at a concert or event together, revealing a similar interest. Although the app is meant for you to check your missed connections at home, it's also a great way to break the ice if you want to meet in person right then and there. Think of this app as a virtual wingman.
Pros and cons
Happn attracts people who like to live in the moment. It wants you to be spontaneous and take a chance. This philosophy attracts users who are adventurous and want to meet people in real life rather than just play swipey swipe and texty text.
Many people think that security is a problem with Happn but they have made an effort to make sure this isn't the case. They never reveal your exact location, the closest they get to that is saying "you're less than 250 meters from this person". They also say that they don't record the exact journeys of people, they simply keep track of crossing points.
Again, Happn is not as popular as the mainstream apps so going on this app while living in a small city might not be the best choice. This app works best for people who tend to explore new areas often and who live in a highly populated city.
Psst… if you need help finding a boyfriend, learn more by clicking here.
#6 – The League
The league overview
The League is a niche dating app for those who have higher education and established high-end careers. It's an app for people who are ambitious, successful and, well… elitist. Although that has negative connotation, there's nothing wrong with that! If you are a successful and educated person and want to meet others who are the same, the League could be a great fit.
Pros and cons
The League (think, Ivy League school) has a strict acceptance policy. If you sign up for the league, you will be required to submit your career and education credentials via Linkedin. You will then be manually accepted or rejected to join the app. This process is called the "waitlist" and it can take a little while before your application is reviewed.
The cons of this site is that you have to go through a lot of red tape before you actually get to access the app. The good part about that is you'll get access to the highest quality matches and likely increase your chances of finding someone in a time efficient way.
Women who are busy, successful and career minded will reap the most benefits from this app. You will receive a curated selection of matches every day so it's not too overwhelming and you will be seeing the highest quality matches compared to all the other dating apps.
Is The League worth it?
The app is free to join but upgrading makes the most sense for this app. With the free plan, they only send you 3 matches a day so you'll have to upgrade in order to see more. Upgrading on the League is totally worth it and highly recommended.
#7 – Her
Her dating app overview
The Her dating app is the best free dating app for lesbian and queer women. If you are female and interested in LGBTQ relationships, HER is an absolute must. It was made by queer women, for queer women so it has an authentic and genuine mindset backing it up.
Pros and cons
There really is no con with this app if you are looking for LGBTQ female relationships. Many queer women have heard of this app and want to avoid mainstream apps like Tinder so there's plenty of options, even in smaller cities. You can read up on LGBTQ news, events and also make friends since the app is more like a social media platform than a dating app. This app is not very emotionally draining and should totally be part of your dating game if it makes sense for your lifestyle.
How To Attract A Man That Is High Quality
I hope you found this article helpful but it does you know good if you're not attracting High-Quality Men.
Find out what High-Quality men look for in a woman, check out my Free Guide "How To Attract Higher-Quality Men". It's free!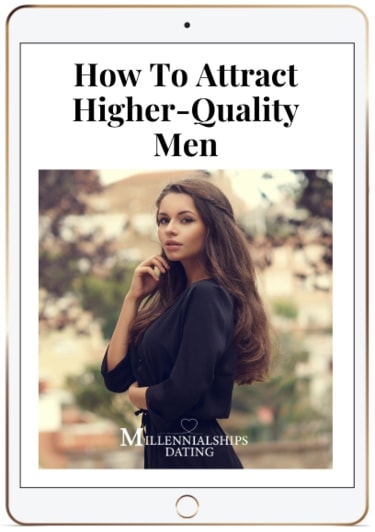 Conclusion
Thanks for reading my ultimate guide on the best free dating apps! If you find yourself struggling and hating online dating, I know that it can be a nightmare.
Find out how I might be able to help by clicking here.
Related: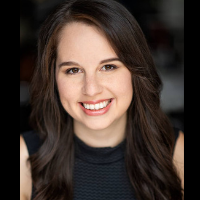 Latest posts by Lana Otoya
(see all)