Hey Vancouverite! This is not just a "Date Ideas Vancouver" List, it is much more than that.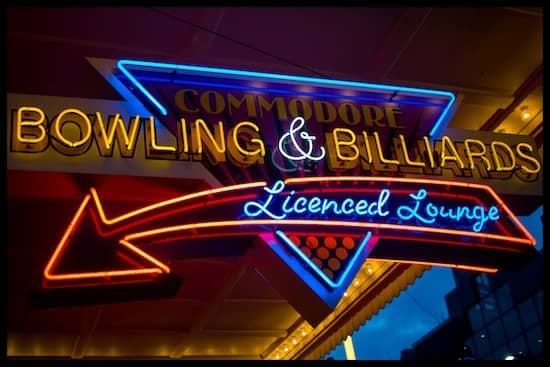 Must-Do Date Ideas Vancouver
As a dating coach, I have learned that boring and traditional ways of getting to know each other can actually stop a developing connection.
Instead, it's better to do activities that will scientifically help you build attraction and increase connection and they are fun as well!
Here 25 Must-Do Date Ideas Vancouver singles can enjoy. Try to check all of them off the list!
1. Walk or Bike Along The Seawall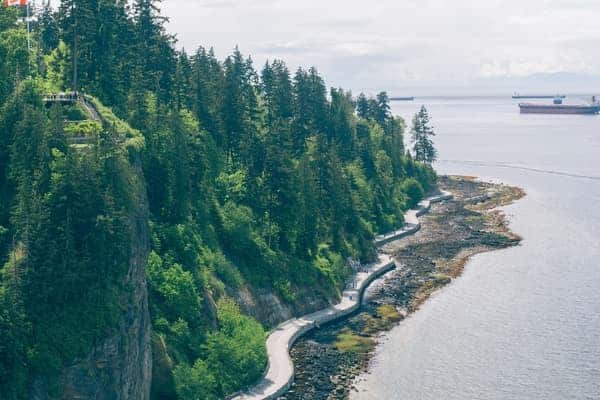 A "Date Ideas Vancouver" List would not be complete without mentioning the Stanley Park seawall. Walking side by side is a great way to boost connection because it takes the pressure of the face to face communication you have to do when eating dinner or grabbing drinks.
The entire wall is about 8.8KM and it takes 1 hour to bike around it or 2-3 hours to walk. Don't worry though, there are plenty of ice cream shops, food stands and beaches to take a break along the way.
The best place to rent a bike for the Stanley Park Sea Wall is Spokes on the corner of Denman and Georgia.
If you want to avoid the crowds, the best times to go are during the weekdays, or weekends in the morning before 11am or in the evening after 6pm.
If you bring your own bike, all you have to do for the cheap date idea is pay for parking. Here are the parking fees at Stanley Park?
April 1 to September 30
$3.50 per hour
$13.00 per day (a daily pass might not be available in and around commercial operations)
October 1 to March 31
$2.50 per hour
$7.00 per day
2. Go Bowling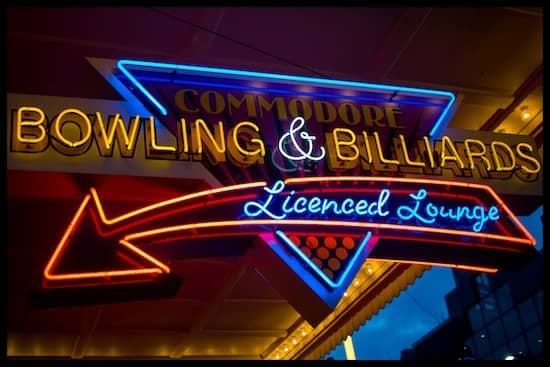 There are many great places to go bowling in Vancouver but the one with the most "old school" romantic feel is the Commodore Lanes on Granville island.
The vintage feel of this bowling alley gives off that romantic vibe that you thought was only for the movies! There's something about putting on dorky bowling shoes, playing 5 pin bowling and a round of pool that can really put the feeling of love in the air.
They do serve beer and coolers at this bowling alley but they must be consumed in the "designated area' which doesn't include the bowling lanes. They also do not have food so I recommend grabbing something on Granville street before heading here to end the night.
This place gets super busy on Fridays and Saturdays so if you're planning a date here, I highly recommend calling ahead and reserving a lane so you don't get disappointed.
Learn to attract higher-quality men by downloading my free checklist.
3. Catch an Improv Show on Granville Island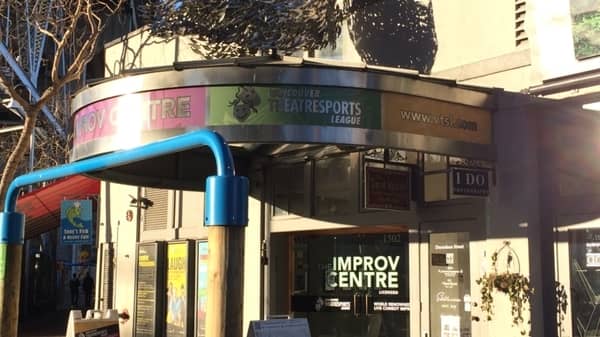 If you like improv comedy or if you've never been to an improv show, I highly recommend TheatreSports. Granville Island is a must-do Vancouver date idea because you can do many romantic things including walking along the water, have a romantic dinner, people watching and of course taking in a comedy show.
Granville Island is also really small and romantically lit in the evening so even though it's busy, you still get the feeling of intimacy that you don't get downtown. It feels almost secluded and private.
TheatreSports is also great at what they do, always putting on a hilarious show. They have been around forever and were the starting point for many famous comedic actors including: Ryan Stiles and Colin Mochrie from Whose Line Is It Anyway.
Maybe you and your date will get to see the next king or queen of improv get his/her start!
4. Hike Up The Grouse Grind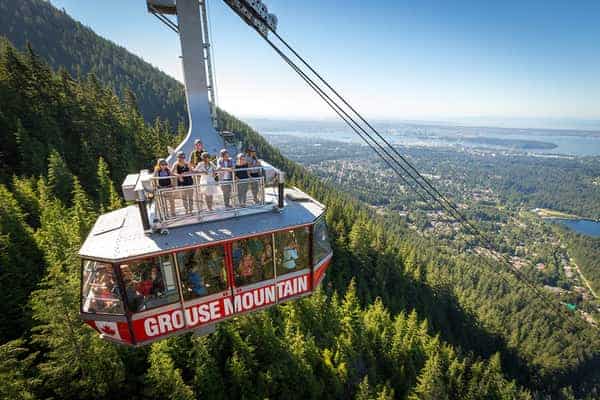 Ok as a Vancouver native, born and raised, I only recommend this if you and your date are physically fit and like getting in a good workout.
If you or your date is not familiar with hiking and don't exercise regularly, this will not be fun!
The Grouse Grind is definitely a workout, not for the faint of heart but then again going through something tough and demanding together is sure to bring that closeness and bonding.
It will be a story to tell when you both suffered through the Grouse Grind barely making it to the top!
At the top there is a lot to look forward to though. Beautiful views of Vancouver, many tourist attractions including shows and zip lining and restaurants.
Once you get to the top of Grouse Mountain you will not be able to walk down. Taking the Gondola is mandatory but don't worry your knees will thank you! In order to ride the Gondola you'll need to pay around $15.
5. Trivia Night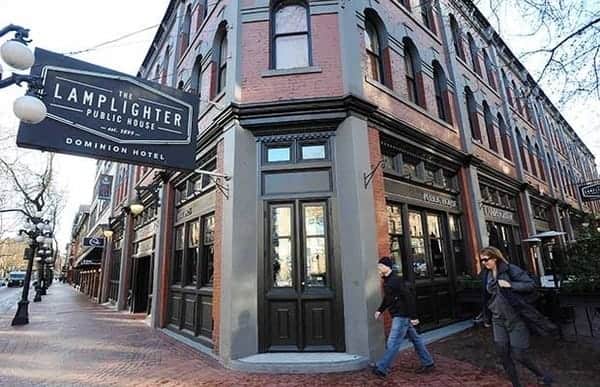 A Trivia night is a great way to spice up going for drinks. It allows you to show off your partner your knowledge (or lack of knowledge) on a variety of topics which can be a great starting point or icebreaker for deeper conversation.
The three stages of human connection starts with small talk. So the faster you can get past small talk, the faster you can start really forming a bond with someone and Trivia nights are a great way to do this!
There are many bars and pubs in Vancouver that offer Trivia nights on each day of the week.
Here is a list courtesy of Straight
Monday
Colony Bar, 2904 Main
Tuesday
Blarney Stone, 216 Carrall (music bingo)
Lamplighter, 92 Water
Wednesday
Beaver Taphouse, 1018 Granville (music bingo)
Blarney Stone, 216 Carrall
Carlos O`Bryan's, 1774 West 7th (music bingo)
Thursday
12 Kings Pub, 395 Kingsway
Beaver Taphouse, 1018 Granville
Friday
Dogwood Brewing, 8284 Sherbrooke
East Side Craft House, 1445 E 41st Ave
Saturday
East Side Craft House, 1445 E 41st Ave (music bingo)
6. Hike To Jug Island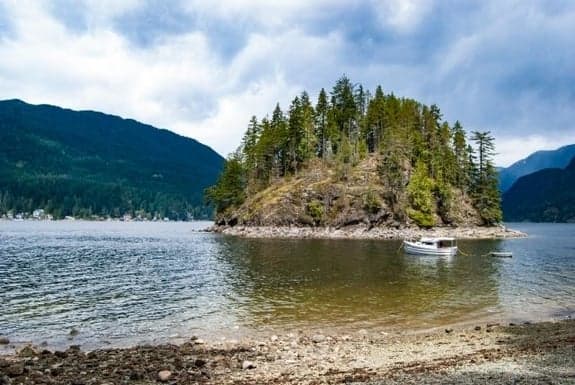 This is a great hike with a cute little beach at the end. It's also dog friendly so if you or your date has a dog you can take it on the hike and go for a swim at the end.
According Inside Vancouver:
The Jug Island Beach trail is 5.5 kilometres round-trip and takes roughly 2.5 hours to complete. For a detailed description of the hike and directions to the park, check out the great page on the Vancouver Trails website.
7. Have Dinner in the Dark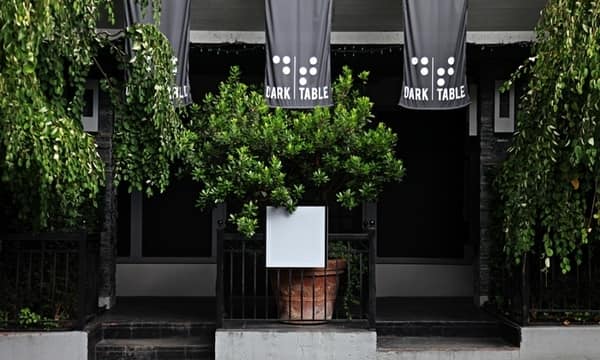 The dark table is a unique experience that everyone should try once! It is a restaurant where the dining area is pitch black and your waiter/waitress is someone who is legally blind.
This experience allows you to get an appreciation for your eyesight – eating in the dark is surprisingly difficult! And it also allows you to get some quality conversation time in with your date with minimal distractions.
The dark table is also a great way to break the ice because if the conversation lulls, you can always comment on the food you're eating or the experience itself.
It's also a great way to take the pressure off because you don't have to worry about the other person watching you eat. You don't have to think about being awkward or how your hair looks or if there's something stuck in your teeth. It's a great way to test if the two of you can enjoy each other's company just through words.
For more information on the Dark Table check out their website.
8. Richmond Night Market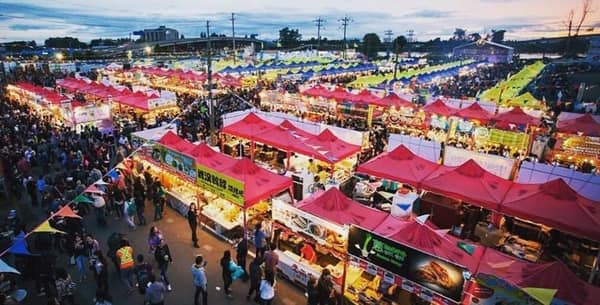 The Richmond Night Market is always a fun summer activity.
Although looking at the cheap iPhone cases and Pokemon socks can be entertaining, the real fun comes in trying all the delicious food.
You can drink watermelon juice straight out of a watermelon, have some delicious culture dishes and end the night with some shaved ice. You and your date will have a lot of fun eating the night away and playing carnival games.
9. Go Dancing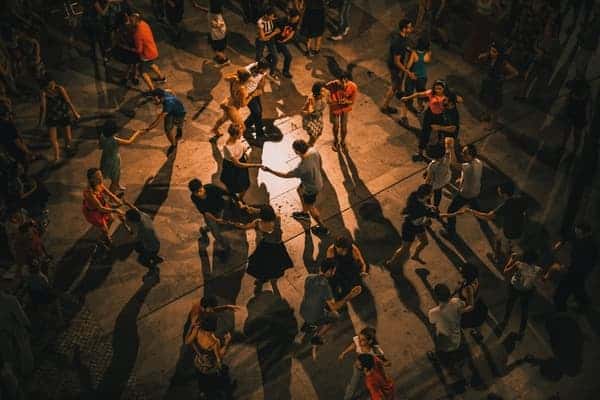 Time to put on your dancing shoes! Of course you can go a nightclub, but there are also more cultural, not electronic dance venues in Vancouver for all kinds of tastes.
You could try the Biltmore Cabaret's Retro Dance party which plays hits from the 70's to the 2000's.
If you like EDM/Top 40s Celebrities is always good or you could try Fortune Sound Club if hip hop is more your thing.
And finally, if you're feeling adventurous, try taking some beginner salsa lessons at Baza Dance Studio.
10. Live Music Pub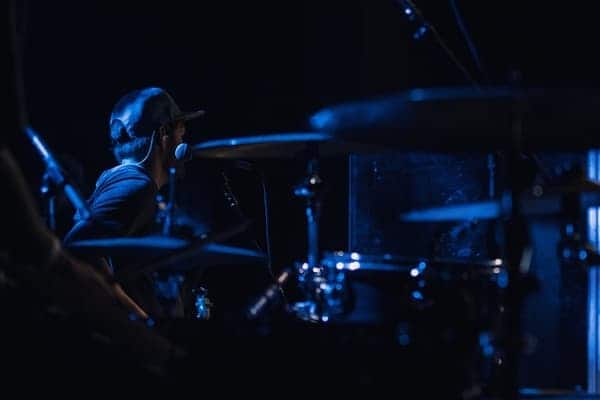 Having drinks and dinner in front of some live music can really help spark a romantic night and it is one of the date ideas Vancouver singles will never grow tired of.
Here are some of my favourites live music venues in Vancouver.
Tangent Cafe on Commercial for some jazz music.
Cafe Deux Soleil also on commercial for indie and open mic.
PS. I'm a dating coach for women operating out of Vancouver. I have a unique approach to online dating that will help you get the man you want without settling. Find out more about me here.
11. Board Game Bar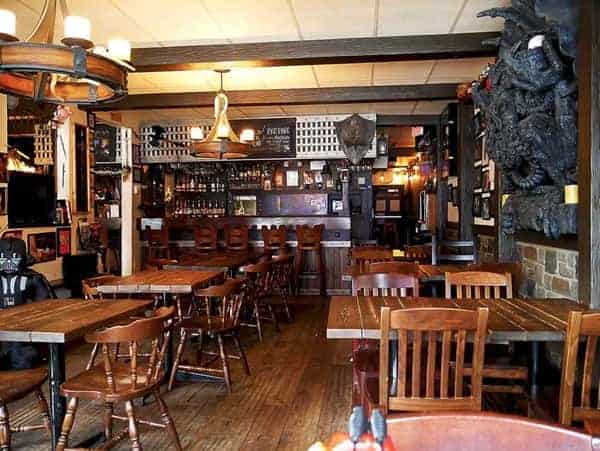 I'm seeing a trend on this list about some friendly competition.
As a dating coach, I can assure you playing a solid game of whatever you guys are into is sure to make a memorable night out because it gets the competition juices flowing. Dating is a very primal thing and focuses a lot on the needs of our ancestors.
Needs such as the desire to reproduce, which translates to sexual desire.
Competition which is the need to be the best is another primal urge that can really get the sexual tension going. Increase this with some friendly teasing and flirting and your night at the nerdy game bar just turned into full blown sexual chemistry.
Here are some places to check out:
Six Acres Gastown – A super old pub that has historic memories embedded deeply in the walls. This place definitely has some culture.
Pizzeria Ludica – This place is kind of a hidden gem for board game bars as it's usually not mentioned after Storm Crow. This place probably has the largest selection of games and the staff is really knowledgeable to help you find one that is best for your group.
12. Try Some Ice Cream Tacos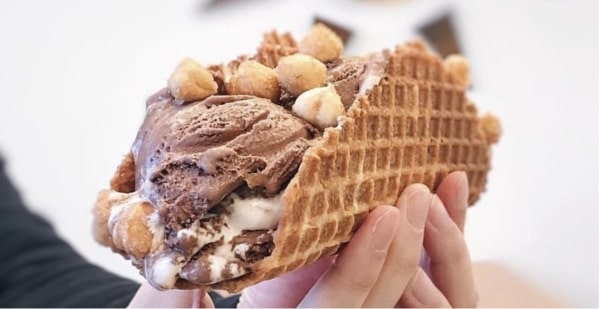 Rain or Shine ice cream has some of the best ice cream in Vancouver! They get all their Dairy products from a local dairy farm in Abbotsford.
Ice cream tacos are a unique twist on grabbing dessert and the best date ideas are all about doing things that you wouldn't normally try.
Anybody can suggest going for "ice cream" but suggest ice cream tacos and now you are much cooler, hipper and adventurous date!
13. Go Go-Karting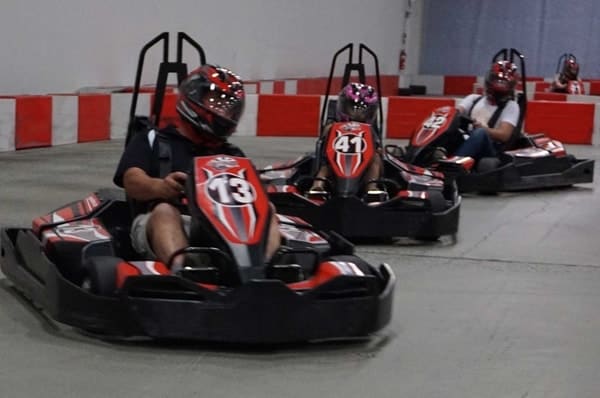 Here we go again with the friendly competition. This one is less romantic but if your date enjoys a bit of a thrill, it is sure to get their adrenaline and dopamine hormones pumping.
There are three main places to go Go Karting in the Lower Mainland but unfortunately they are all in Richmond!
I suggest making a day of it and grabbing some ramen or sushi while you're there.
Here they are in order of preference:
Speeders – Must be 5'1 to ride. Indoor location, really fast Go Karts that are easy to drive.
Richmond Go Karts – Outdoor track, need a real licence to drive
TBC – Indoor track and most affordable
14. Go Ice Skating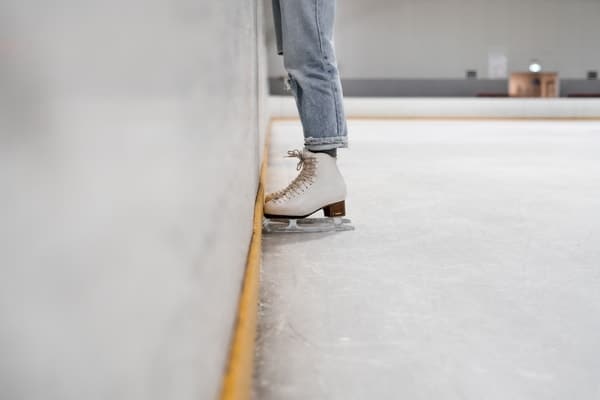 This is very fun and traditionally romantic winter activity. It is one of my favourite date ideas during Christmas time because most rinks will play Christmas music and have decorations for an extra romantic feel.
Robson Square is the obvious suggestion here but it can get very crowded (so much so that you can't even skate at full speed) and the ice is very bad.
I suggest going to a real rink that has a "night" or "party mode" for a much more relaxing experience. My suggestions are: Hillcrest or Trout Lake Rink.
15. Pubs With Huge Beer Menus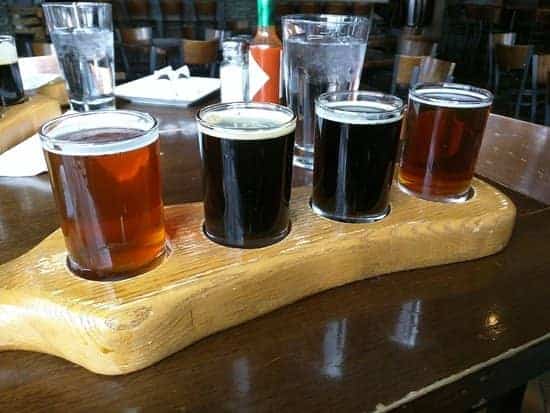 Beer tasting is a great date idea Vancouver could write a book on! Vancouverites love their Craft Beer and it's a great way to have some fun while drinking and eating.
St. Augustine's on Commercial has over 60+ Beers on Tap so there will definitely be some delicious and nasty tasting beers for you to try.
You could also try the Alibi Room which has 50+ Beers on Tap.
If you want to try something a little more mainstream, Tap and Barrel in Mt. Pleasant and Craft Beer Market on First Ave are solid choices.
16. Try a Dessert Only Restaurant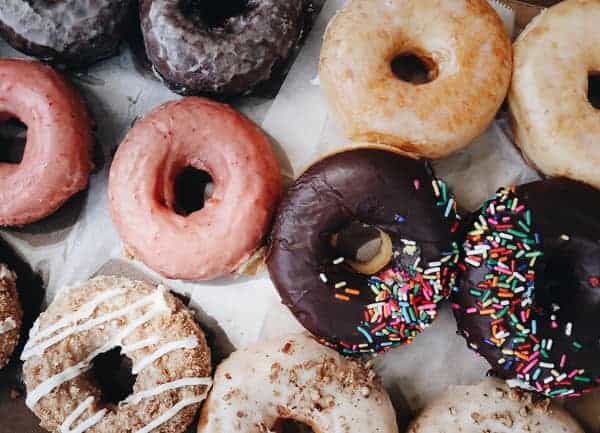 A great reason to cheat on the diet is to enjoy a sweet dessert on date with someone special. Indulging in something sweet is also a great way to get the "feel good" hormones pumping in your brain and since your new date will be experiencing the same thing, it leads to a very positive and feel good experience for the both of you.
What a fun way to start developing a connection with someone!
Here are some Vancouver dessert places to check out:
Donuts made from Scratch at Cartem's. My personal favourite is the earl grey. They even have Vegan and Gluten Free donuts that taste just as good as the regular ones!
Tru Confections is another great option and has a much more classier and "romantic" feel than Cartem's. Have your fill of Cakes, Pies and other sweets while also enjoying their collection of Cocktails, Wine and Beer.
Cafe Crepe is on this list as an amazing date idea because I absolutely love going here when catching a show at the Commodore. I personally recommend the banana and Nutella. It's just messy enough to have to wipe the excess off your date's mouth in a flirty and romantic way. See, I'm a dating coach for a reason!
17. Try Flying A kite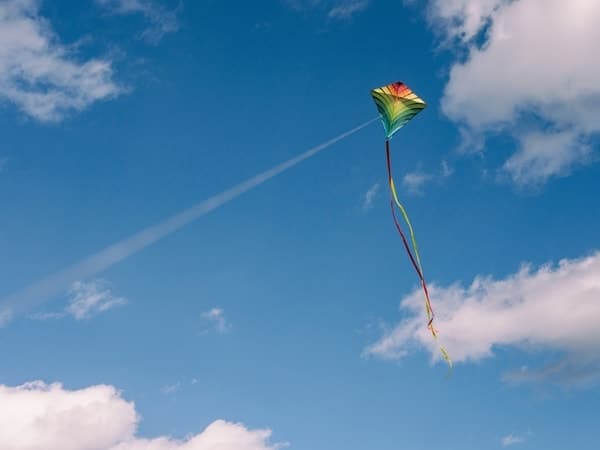 If you've never flown a kite before, then this is a perfect date idea. Learning something new, especially together is a great way to start bonding and building a connection.
In fact, humans will bond closer to one another if they have gone through something challenging together. So if you're struggling to get the kite off the ground but you get it up eventually, you're actually causing your brains to form a bit of a bond with each other.
Not such a cheesy date idea after all, now is it?!
Here are the parks with the best winds in Vancouver. There will probably be other people flying kites here as well so you don't have to feel like a dork!
Vanier Park
Garry Point Park
Ambleside Park
18. Rent A Kayak Or Canoe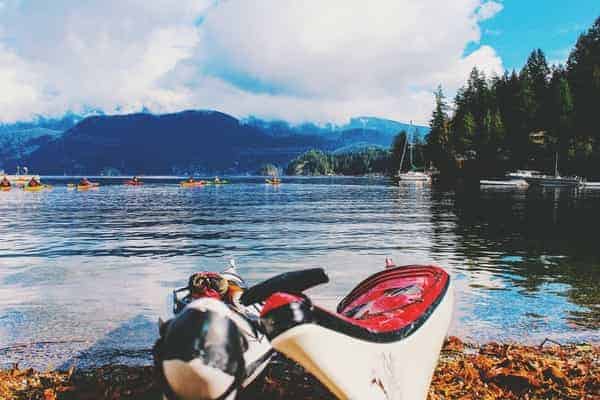 Renting a two person kayak is seriously romantic! The calm water and beautiful sun around you while you get to know each other.
If you guys can survive a 2 hour conversation with no distraction, I'd say there's definitely a connection building!
Also the fact that you don't have to look at each other face to face can actually take a lot of pressure off and allow you to enter more deep and emotional conversations more easily.
It's a very good date idea once you've had the drinks and dinner ones under your belt.
You can rent a Kayak at Jericho Beach or Deep Cove or just get one from MEC and take it to any lake you want!
19. Go Snowshoeing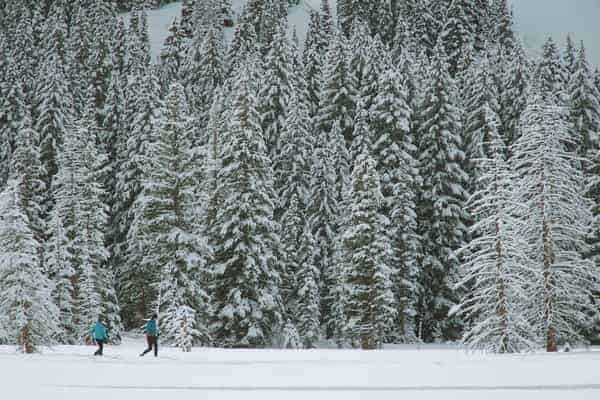 Snowshoeing can be an absolutely beautiful and relaxing way to experience the snow if you are not a skier or snowboarder. Anything to do with the mountains is going to be one of the best date ideas vancouver has to offer.
The best place to do some snowshoeing in Vancouver is at Mt. Seymour in North Vancouver. It's best to take an EVO or Modo up the mountain but you can also take the shuttle that picks you up at the base.
You can also book snowshoeing tours that include transportation as well.
Be sure to end this date idea with some hot chocolate!
20. Check Out the Hedge Maze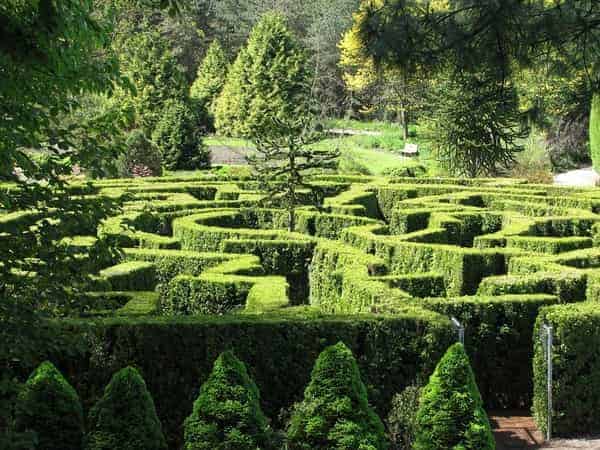 The Hedge Maze at Van Dusen Gardens is another "Must-do" Vancouver Date Idea because it takes places in one of our most beloved tourist attractions.
Van Dusen is also a great date idea in the winter because they decorate the entire grounds with beautiful Christmas lights and have hot chocolate, popcorn and live entertainment.
21. Go To A Farmer's Market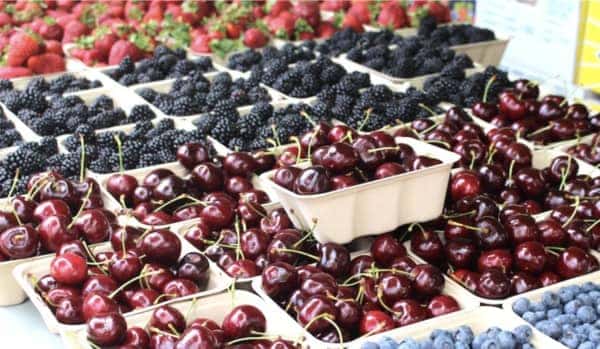 One of the date ideas Vancouver does best involves juicy and delicious summertime fruit! In the summer time, you will start seeing farmer's markets everywhere! Farmer's markets are a great way to support local farmers while sinking your teeth into the most delicious fruit you've ever tasted.
My recommendation is to stop by a farmer's market, grab some cherries or other fruit you enjoy and head over to the nearest park to have a little picnic.
This date idea is a fun spin on the traditional "picnic" idea and can even be done all year around if you go to Granville Island's Market or the Lonsdale Quay Market on The North Shore.
22. Get Some Gelato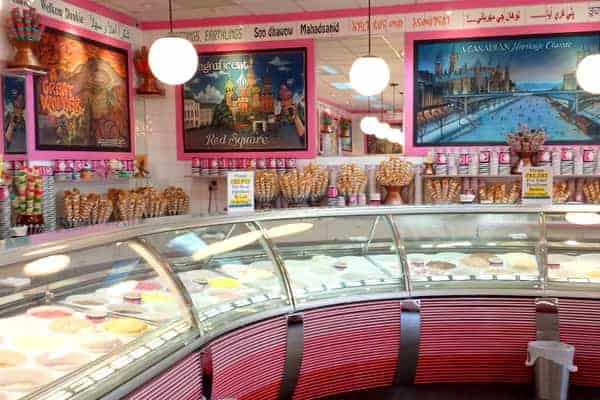 Take a trek over to La Casa gelato and try one (or ten) of their over 200 flavours! This place is more than just a Gelato place, it's an adventure into the unknown.
If you don't think Gelato is adventurous, I dare you to try some of their less popular flavours including: Curry, Berry and Jalapeno, Chedder and Apple, or Lavender.
You and your date can have fun trying out all the different flavours and hopefully one of you doesn't have "too" much trouble picking one to go with.
23. Find a "Secret" Beach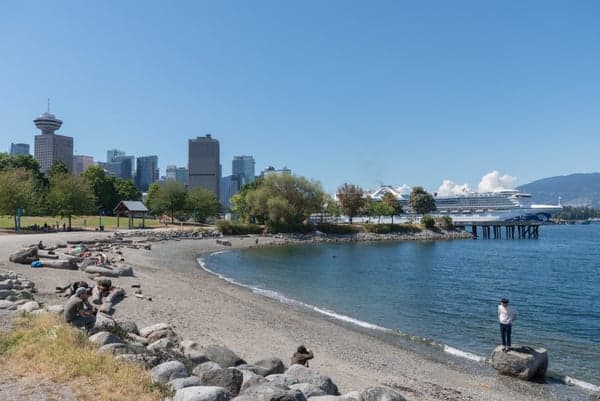 Bored In Vancouver gives us a great list on finding secret or lesser known beaches in Vancouver Including the following:
Crab Park
Sandy Cove Beach
Iona Beach
Stearman Beach
The most fun ones are the ones like Sandy Cove Beach where it's hard to find. It can be fun to get lost trying to finding a secret beach with your special date and it makes the reward all the more rewarding.
24. Try A Spin Class
I'm not sure if putting a spin class on a date ideas Vancouver list is stereotypical but I am going to do it anyway!
Us Vancouverites sure love getting out there and being physical so why not work out together to get the blood pumping and the chemistry sparking?
I suggest Spin Society for a date idea because it is actually more like a disco/nightclub than an exercise class. Don't get me wrong, you will work your butt off but you'll do it to loud dance music and strobe lights.
The cool part about this for a date is that it's very dark so you can't really see the other people in the room. So if you get tired or have trouble keeping up with the class, don't worry! No one will see 🙂
25. Check Out an Escape Room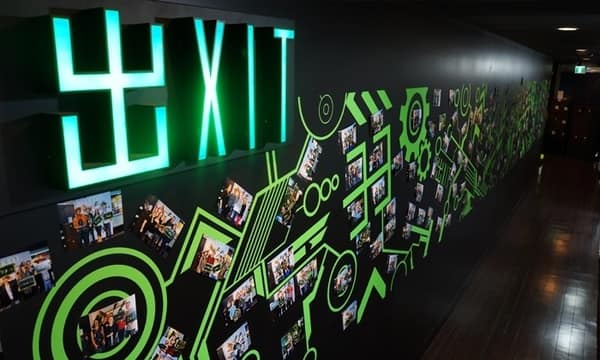 And to top the date ideas Vancouver list is the good ol' escape room. I personally hate escape rooms so you will not be finding me at one! But anyone who likes puzzles and riddles is sure to have a great time.
Working together to solve a puzzle is also a great way to test if you and your date can communicate effectively and still enjoy each other's company.
Take your date here at your own risk!
Here are some of the best rated escape rooms in the Lower Mainland:
Find and Seek – Vancouver
Pandora's Locks – New Westminster
Trapped Coquitlam – Coquitlam
If you are a single woman who is still looking for that guy who checks off all your boxes, you might be interested in some of my unique dating philosophies. If you'd like to learn more, click here.
Thanks for checking out my Must-Do Date Ideas Vancouver list!
How To Attract A Man That Is High Quality
I hope you found this article helpful but it does you know good if you're not attracting High-Quality Men.
Find out what High-Quality men look for in a woman, check out my Free Guide "How To Attract Higher-Quality Men". It's free!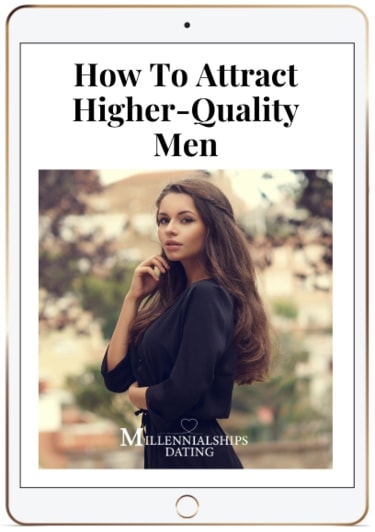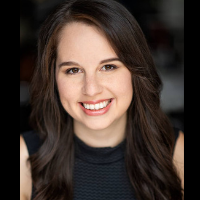 Latest posts by Lana Otoya
(see all)