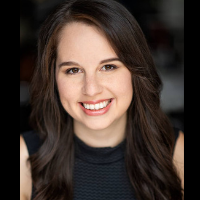 Latest posts by Lana Otoya
(see all)
If you sign up for some of the sites mentioned in this article, we may earn a commission at no extra cost to you. All recommendations are my personal opinion.
Are you thinking about entering the online dating world, but want to start out with free dating sites with no sign-up or fees?
Well, you're not alone!
Having been a dating coach and matchmaker for years, I totally understand that online dating can be a little daunting at first.
Now, I will say right off the bat that all of the reputable dating sites require an email address or Facebook login to sign up.
This might sound like something you don't want to do, but just bear in mind that it helps the site make sure that everyone is legit and not scammers.
You wouldn't want to be chatting up a nice potential partner, only to find out that they used a fake email and credentials to sign up.
Signing up with your email address and real name helps keep these sites safe and scammer free.
If you're seriously concerned about privacy, remember that you can always use a separate email address and a pen-name, but not all sites will let you do that. My professional recommendation is to avoid doing this so as to keep the online dating world honest and trustworthy.
Here is a list of the best dating sites with no fees and no sign-up!
Guide To Free Dating Sites – No Sign-Up? Hidden Fees? Find Out!
#10-EliteSingles
I had to put EliteSingles to start my list because it is really an entry-way into elite dating. Sure, you can have fully free services on Tinder, but you'll find lower quality matches and people who are just looking for a hookup.
With EliteSingles, everyone is looking for a serious relationship and no one is there to waste time. The user-base on average is also higher-educated and better off financially.
EliteSingles also requires all users to perform an in-depth personality test and their sophisticated algorithm will help match you with like-minded partners.
It saves you so much time knowing that the people you're matching with already share many of your common values and interests.
The only downside of EliteSingles is that since the user-base is of much higher quality, you can find yourself with fewer options than say Match.com or Tinder. That being said, as a professional dating coach, I believe it's better to go on quality dates rather than quantity.
My recommendation is to sign up for the free account, set up your profile, and browse potential matches to see if the site makes sense for you.
Learn more about EliteSingles here on their website.
| | | |
| --- | --- | --- |
| Free Sign-Up? | Match Quality? | Monthly Users |
| Yes | High | 2 Million |
#9-eHarmony
eHarmony is also a great option, and it has double the amount of monthly users than EliteSingles!
eHarmony is another site where you'll find people who are taking dating seriously and are looking for long-term partners.
On eHarmony, the user-base tends to be a little older, I would say 30 and above and there is a strong religious/Christian user-base.
That being said, it's not only for religious people and I've had many clients find partners who were agnostic or spiritual. It all just depends on how you set your filters!
eHarmony also has an extensive personality test and they use this to match people for you. This saves you a lot of time searching through profiles of people who won't be a good fit.
As a result, people who found each other on eHarmony usually had a lot of common values.
If you are deciding between EliteSingles and eHarmony I would say this:
EliteSingles has higher-quality matches on average, but there is are fewer choices. Signing up for EliteSingles first is a good idea, and then if you didn't find anyone, switch to eHarmony.
Learn more about e-Harmony by clicking here.
| | | |
| --- | --- | --- |
| Free Sign-Up? | Match Quality? | Monthly Users |
| Yes | High | 4 Million |
#8-Christian Mingle
If you are Christian, then ChristianMingle is the place to be! I suggest that all my Christian clients go on this site because you're guaranteed to find someone who is as serious about faith as you are.
Since Christians don't have a dating app (phone app) dedicated to them, ChristianMingle is the best place to find someone who shares your religious values.
The site is straightforward and extremely user friendly. The questionnaire is not as lengthy as eHarmony or EliteSingles but that means you can save time on the setup and go straight into chatting with suitable matches.
You can learn more about ChristianMingle by clicking here.
| | | |
| --- | --- | --- |
| Free Sign-Up? | Match Quality? | Monthly Users |
| Yes | High | 3 Million |
#7-Zoosk
Alright, now we're getting to the more "regular" online dating sites. eHarmony and EliteSingles have a more sophisticated crowd, where Zoosk is more for your average joe.
I've had clients who much prefer Zoosk because the vibe felt a lot more friendly and light-hearted. It's almost less pressure on a site like Zoosk.
Zoosk also has the upside of being way more popular, so the number of options you have starts to go up significantly.
If you don't mind spending a little extra time filtering through matches, Zoosk is a great site because many of the people on more "elite" sites like the previous ones are also on regular sites like Zoosk (shhhh don't tell anyone).
You can learn more about Zoosk by clicking here.
| | | |
| --- | --- | --- |
| Free Sign-Up? | Match Quality? | Monthly Users |
| Yes | Average | 25 Million |
#6-SilverSingles
Are you aged 50+ and looking to get into the online dating world? If so, SilverSingles is an excellent option.
Since it specializes in 50+ dating, you'll know that everyone is in your age group and looking for a serious relationship just like you.
You'll be happy to know that it is owned by the same company as EliteSingles.
They specialize in making sure that all their matches are of high-quality & they use the same online dating matching algorithm as EliteSingles.
This means you'll need to take a personality test and they'll take the reigns and do the matching for you
SilverSingles is hands-off, easy online dating for mature singles.
Learn more about SilverSingles by clicking here.
| | | |
| --- | --- | --- |
| Free Sign-Up? | Match Quality? | Monthly Users |
| Yes | Average | 800,000 |
#5-Hinge
Hinge is an online dating app and not a website. Unlike the previously mentioned websites, Hinge is only to be used on your phone.
Hinge was created because the dating app scene was starting to become very low quality.
With all the swiping and "hookup" culture that came with app dating, Hinge came around to be the "serious dating app" that was meant for long-term relationships.
As a result, the quality of matches tends to be higher than other apps like Bumble or Tinder but not quite as high as something like EliteSingles or The League.
You can download Hinge here.
| | | |
| --- | --- | --- |
| Free Sign-Up? | Match Quality? | Monthly Users |
| Yes | Average | 6 Million |
#4-OkCupid
OkCupid is a dating site that is 100% free. It allows you to use all online dating features at no-extra cost.
This means you can meet your soulmate and not have to shell out a single dime.
The only downside of this dating site is that because it's free, it tends to attract people who are not looking for serious relationships.
It can be slightly "hookup-y" and you can find yourself spending a lot of time messaging people only to have them be flaky or not answer at all.
This dating site is good if you want to save some money, or if you're in your twenties as the site tends to have a lot of younger people on it.
You can learn more about OkCupid here.
| | | |
| --- | --- | --- |
| Free Sign-Up? | Match Quality? | Monthly Users |
| Yes | Low | 3 Million |
#3-Plenty Of Fish
Plenty of Fish is one of the oldest dating websites out there, and it's still one of the most popular! It's completely free to use and has many options due to the number of people there. However, for these reasons, the quality of matches drops significantly.
For years POF has been plagued with many fake and spammy accounts.
They are trying their best to mitigate this, requiring cell-phone verification for all users, but their reputation still hasn't been repaired.
The good thing about using POF is that there are so many more options, so if you're struggling to get matches on other dating sites, POF may be the way to go.
Unless you've already had bad luck on other sites, my suggestion is to avoid POF and stick to free dating apps or higher-quality paid websites if you're looking for long-term dating.
| | | |
| --- | --- | --- |
| Free Sign-Up? | Match Quality? | Monthly Users |
| Yes | Low | 50 Million |
You can visit POF here.
#2-Tinder
Tinder is the number one most popular dating app and is a great choice for many people.
You can match and message for free, but due to the number of people on there, the competition is really high.
Both men and women can struggle to get quality matches so you may be suckered into paying for Tinder Gold. You can learn more about how I feel about Tinder Gold in this post.
Tinder is also known for "hookup" culture and many people on there are not looking for long-term serious relationships.
That being said, I've always felt that if you go on a date with someone and really get along, it doesn't really matter what dating site you met them on. I met my husband on Tinder!
The number of people who live in your city can help you determine what dating site you should be on. If you live in a smaller city then Tinder can be excellent because it's so popular.
If you're just starting out in the dating world and live in a big city, stick to Bumble instead of Tinder.
If you live in a smaller city, stick to Tinder. If you've tried both and aren't seeing any luck, switch to paid websites that will have people who are more serious about finding a long-term partner.
Learn more about Tinder here.
| | | |
| --- | --- | --- |
| Free Sign-Up? | Match Quality? | Monthly Users |
| Yes | Low | 50 Million |
#1-Bumble
Bumble is an excellent choice for people looking for free dating sites. They are is no sign-up fee, but you can pay to get extra benefits. Learn more about Bumble's paid options here.
The good thing about Bumble is that the matches tend to be of higher-quality than Tinder, but not as high-quality as sites like EliteSingles or The League.
Bumble is unique in that it makes women message men first. As a dating coach, I've seen many women love this feature because they are in control of who messages them.
However, I've also heard women complain that they don't like being the one taking the lead.
This is a fair and natural point since women possess feminine energy and a site like Bumble can mess with the polarity of masculine and feminine in relationships. If you have no idea what I'm talking about, you can learn more about feminine energy in dating here.
Overall, Bumble is a great free option and is an excellent choice to start out with online dating. If you get frustrated with the time consuming nature of swiping or the quality of matches, switch over to a paid dating websites which aims to take away those struggles.
You can learn more about Bumble here.
| | | |
| --- | --- | --- |
| Free Sign-Up? | Match Quality? | Monthly Users |
| Yes | Average | 22 Million |
How To Attract High-Quality Men
I hope you found this article helpful, but it does you no good if you're not attracting High-Quality.
If you're a confident and successful woman, you need a confident and successful man.
If you're interested in learning what High-Quality men look for in a woman, check out my Free Guide on "How To Attract Higher-Quality Men" by clicking here.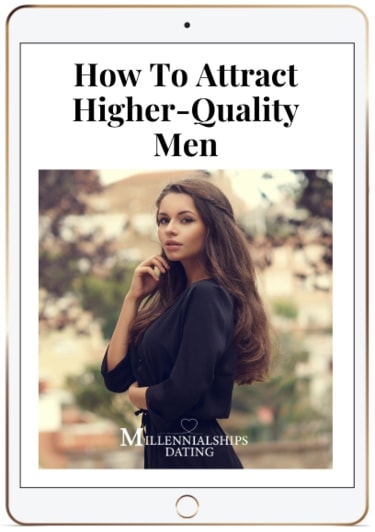 Conclusion
I hope you enjoyed this article on free dating websites with no sign-up fee.
Remember that when you're out in the online dating world, you must make sure you are attracting a high-quality partner. It does you no good to attract men who are not on your level so feel free to check out my guide on How To Attract Higher-Quality Men.
Good luck in life and love.
Love, your favorite dating coach.
-Lana