If You're A Woman and Interested In Online Dating, You Need To Be On Bumble!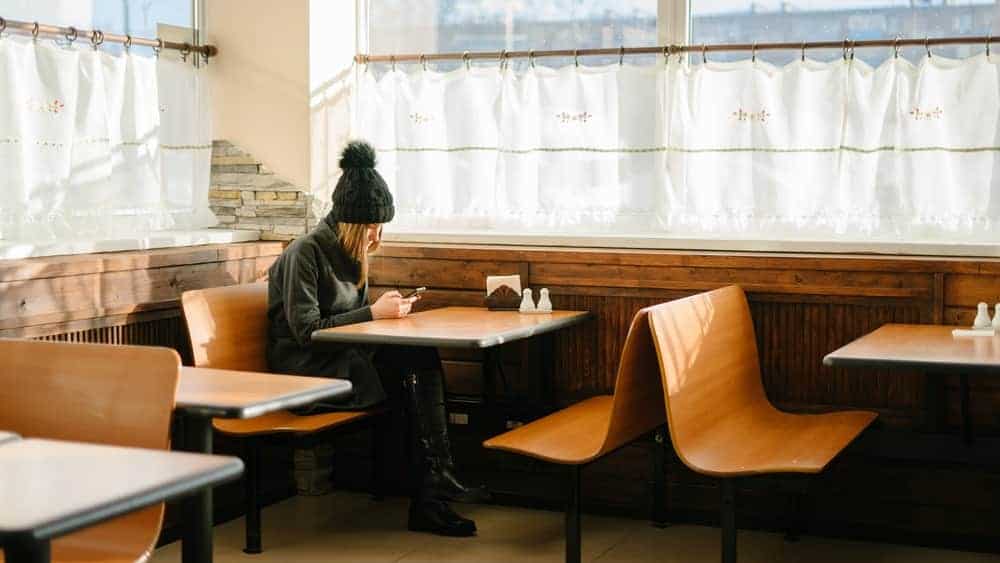 How Does Bumble Work For Women?
Let's just get this one of the way.
No Bumble is not just for hookups.
According to a survey done by Bumble on its userbase, 85% of Bumble users are looking for marriage or something steady.
As a dating coach for women, I often get pushback from women (especially older women) who think dating apps like Bumble or Tinder are just for hooking up.
This is such an old school mentality.
Even dating coaches like Evan Marc Katz aren't fully aware of what apps like Tinder and Bumble have become:
The point is that if you're a woman who is looking for a real relationship on Tinder, you'd better be prepared to deal with a whole bunch of right-swiping men who have more access to NSA sex than the 80's bar scene or the 90's online dating scene ever could have produced. That doesn't mean that all millennials are partaking; it does mean that those who Tinder for love may have every right to question the effectiveness of the medium.
As much as I like Evan, he's way off the mark here and the fact that he hasn't dated for more than a decade is clearly showing.
Dating apps are not just for sex. Remember, dating apps are just a tool.
Unless you are a hooker and a man has paid you money, there is never a situation where you will be expected to have sex with a man.
Dating apps are just a tool to get two people to meet up.
So if you're going for coffee or to get a drink, there is no expectation other than that.
So no more excuses! Go on and sign up for Bumble and start swiping!
You Swipe For Matches Just Like Tinder
Oh right, I didn't explain the swiping part yet.
Unlike Match.com, where you search for your criteria and see a list of men, Bumble will only show you one man's profile at a time.
You will see the photo and the bio of the man, and you have to decide then and there if you like him or not.
If you like him, you will swipe right for "yes" and if you don't like him, you will swipe left for "no".
Then he is gone forever.
Unless he swiped right on you too.
If he swiped right on you as well, there is a mutual like and he will show up in your "match queue".
You match queue is a list of men who have matched with you. This means both of you have said yes to each other's profile.
It is only from this match queue that you can start a conversation.
This means no conversations with men who you haven't approved!
And it goes even farther than that.
In an effort to be more female-friendly, even the men in your match queue can't message you until you message them first.
So you can be the one to start the initial conversation with them, but there's one catch.
Women Message First, And There's A Time Window
Your first message must go out to the man within the first 24 hours that you match with him.
Otherwise, the match will "expire" and he will be gone forever.
This is a good thing.
It encourages you to engage with men who you are most interested in and let the other ones disappear into the ether.
It also forces you to swipe less, so you don't have an overwhelming amount of matches.
As a dating coach, I want the experience of dating apps to be less emotionally draining and less time-consuming. Bumble's match expiration system helps with that which is awesome.
How Does Bumble Work For Women Specifically? They Have Strict Rules
Bumble has always been an app geared towards women.
Of course, males need to be on it for it to be a dating app, but safety and a positive experience for women have always been their priority.
In their own words:
We're about creating an empowering, safe place for modern society to meet the important people in their lives. We're making digital relationships personal again. We see Bumble as a movement, bringing kindness and respect back into introductions and promoting equality in traditionally male-dominated relationships. We expect our team and our partners to epitomize our core values, and we're dedicated to building a worldwide community on this foundation.
In order to ensure the safety of its female users, Bumble has some strict rules.
Identity Verification
First, you must identify yourself with a selfie to be allowed on the app.
The "selfie verification" requires it's users to verify their identity by posing in a certain way and taking a selfie.
This minimizes people who are faking their identity and therefore keeps an element of trust and authenticity to the app.
Strict Photo Rules For Bumble
Their guidelines encourage safe, positive and appropriate photos. They discourage "player" like behavior.
No kids on their own. They must be in the photo with an adult, and fully clothed.
No photos in bikinis/swimwear indoors.
Pictures in underwear are forbidden
No Shirtless/underwear Mirror Selfies.
Face must be clearly visible in all photos.
No watermarks or text overlaid.
Pornography is forbidden
No graphic hunting photos.
No guns.
Respectful Environment
Bumble wants everyone to be respectful and kind. Any user that doesn't follow these guidelines will be banned from the platform.
This means you should respect other people's beliefs, interests and property while on Bumble. Bumble takes a strong stance against hate speech, rude or abusive behavior, bullying, and misogyny. You should behave the same way on Bumble as you would in real life. Additionally we encourage all of our users to report anyone who does not follow these behavioral guidelines. As a community rooted in kindness and respect, we expect all of our users to respect each other, themselves, and the Bumble staff.
Is Bumble Free?
Here is the direct answer according to Bumble.com
Bumble is free, and always will be!

We have a few optional premium features to enhance your Bumble experience, such as Bumble Boost and Bumble Coins. Bumble Boost unlocks features such as, seeing users who have already swiped right on your profile, re-matching with expired connections, and extending your matches for an additional 24 hours.

With Bumble Coins you can send Super Swipes to make a bold first impression, and activate Spotlight to maximize your profile views.
What Is Bumble Boost?
As mentioned on Bumble's website, they offer a premium upgrade to users who want to have enhanced features via Bumble Boost. Here are some features that Bumble Boost allows you to do:
Rematch Expired Matches
As mentioned earlier, you need to send the first message to a match within 24 hours. When using the free version of Bumble, if you miss this window, your match is lost forever.
That means the love of your life may have slipped away!
With Bumble boost, you can re-match with this person even if the match expired.
Selective Screening
Bumble allows you to filter your matches based on criteria like religion or pets but you're only allowed to use two filters with the free mode.
With Bumble Boost you can be more selective and use more filters.
This feature is excellent for women who are committed to finding a high-quality man because it allows you to spend less time on the app and gives you higher-quality matches.
Use of The Beeline
By upgrading your Bumble account, you can gain access to your "Beeline". Your Beeline is a queue of men who have already swiped right on you.
This means that you can be seeing a list of men who you know are already interested and can spend your time carefully filtering them out and swiping right on the ones you like best.
This also allows you to match with them instantly meaning that you'll definitely hit that 24-hour response window and may even be able to start messaging back and forth right away.
That is another huge time saver on Bumble!
What are Bumble Coins?
Bumble coins are used to purchase SuperSwipes. When you swipe right on a man with a Superswipe, they will see that you used this special swipe on them.
It's a way to tell them "I REALLY like you".
These are never worth it for women to buy, so do not buy them, but more on that later…
How Much Does Bumble Cost?
If you are going to upgrade your Bumble account, the cost will be as follows:
Bumble Boost:
1 Week: $9.99/Week
1 month – $22.49/mo
3 months: $49.99 – 16.66/month
Lifetime: $139.99
SuperSwipes will cost you 1 coin. Bumble Coins are purchased as follows:
1 Coin $1.99
5 Coins: $7.99
10 Coins: $14.99
20 Coins: $24.99
Is Paying For Bumble Worth It?
No.
As a dating coach for women, I want you to be spending less time on the dating apps.
You might think upgrading would be a good idea to save time, but it doesn't work that way.
Many of you know that I am an advocate of spending "intentional" time on the dating apps meaning that you spend about an hour each night and do not receive notifications on your phone.
This means that you should never be missing 24 hour time windows.
You also have plenty of time to swipe the matches – 1 hour of swiping is A LOT!
Using Bumble Boost as a woman could result in having too many matches and end up costing you MORE time trying to keep up with them.
You really only need to go on 4 quality dates a month.
You don't need to be swiping like crazy and talking to every single man in your "Beeline."
Less is more in this case. Focus on quality, not quantity.
I also want you to be on these apps month after month until you find someone that enhances your life. I want you to find high-quality, and sometimes that means being on dating apps for a while.
For that reason, I don't want you worrying about "wasting money" every month.
This will make you quit using Bumble prematurely and give up on finding someone.
Not what I want as a dating coach!
So, no, paying for Bumble as a woman is not worth it.
How Does Bumble Location Work?
One thing about Bumble that is unique to dating apps is that it tracks your location via the GPS in your cell phone.
This means that whenever you are using the app, it will detect where you are and give you matches based on your location.
So if you log in to Bumble while you're in New York, you'll see fellow New Yorker's pop up in your queue.
If you fly back home to LA, you'll then see people from LA showing up.
You can't control where you swipe for matches, Bumble only allows you to swipe for people in the area in which you currently are.
Another thing to note is that Bumble only tracks your location while the app is open and you are using it. It doesn't track your location by running in the background.
How To Find A Husband On Bumble?
Here's the big question.
You're looking for a serious relationship with a good guy, can you find him on Bumble?
The answer is yes.
Bumble is a very popular dating app which means there are many users on it, in all age demographics.
If you live in a small town, it might be harder to find matches but bigger towns and cities should have a good number of users.
Bumble Increases The Number of Potential Matches
A quote from Love Panky tells it to us straight:
How much time during the day do you spend on your phone? Now how much time do you spend going out and about to meet new people? I can bet with almost certainty that you spend the large majority of your time on your phone while only a minuscule amount of time spent out in the open.
Dating on Bumble is just way more efficient than meeting the old fashioned way.
Bumble Encourages Meeting Up Quick
The pace of Bumble is quick.
The swiping is quick, the profiles are short and the messaging is quick.
The expectation is that you don't spend days and weeks chatting on the app. It's that you swipe right, exchange a few messages, and meet up for a date.
This is awesome because you absolutely cannot know if someone is going to be a good fit for you simply by looking at pictures and chatting online.
You must meet in person and the faster this can happen, the better.
Bumble allows you to not get caught up in what someone wrote in their bio, and just go on a date to learn more about them and see if you click.
Photos Are Essential
The one thing that might be considered a con about bumble is that your photos are everything.
People are swiping at lightning speed and if your photo doesn't grab his attention, he'll be on to the next one before you can say carpel tunnel syndrome.
Do not just put any photo up there. You must pick the ones that are most flattering and even consider professional photography.
Here are two photo tips from PhotoFeeler, an app you can use to pick the best online dating photos:
1. Be alone in your first photo
If you're not, men are going to assume that you're the least attractive in the group. Or worse — they could be eyeing a friend of yours.
2. Include your physique
As compared to women, most men have a relatively fixed range of body types that they're attracted to. All it takes is one full-body photo to save you both time and energy.
If you need help with photo selection or profile writing, be sure to check out my coaching packages here.
How To Attract A Man That Is High Quality
I hope you found this article helpful but it does you know good if you're not attracting High-Quality Men.
Find out what High-Quality men look for in a woman, check out my Free Guide "How To Attract Higher-Quality Men". It's free!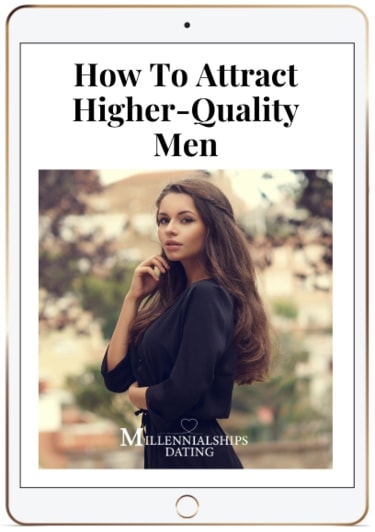 Conclusion
Well, thanks for checking out my article on "How Does Bumble Work For Women." If you enjoyed it, be sure to check out some related articles here:
How To Write A Good Online Dating Profile – The Do's and Don'ts
10 Reasons Why You Suck At Dating
How To Be Confident Enough To Attract Your Soul Mate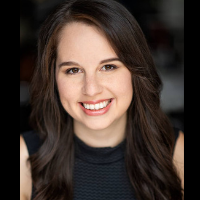 Latest posts by Lana Otoya
(see all)