How to text guys in the modern dating world is SO complicated! Should you text first? Should you text again if you haven't heard back? One wrong move and the cute guy from accounting slipped through your fingers! Save yourself all the stress and learn how to text guys the right way, so that they turn into your boyfriend.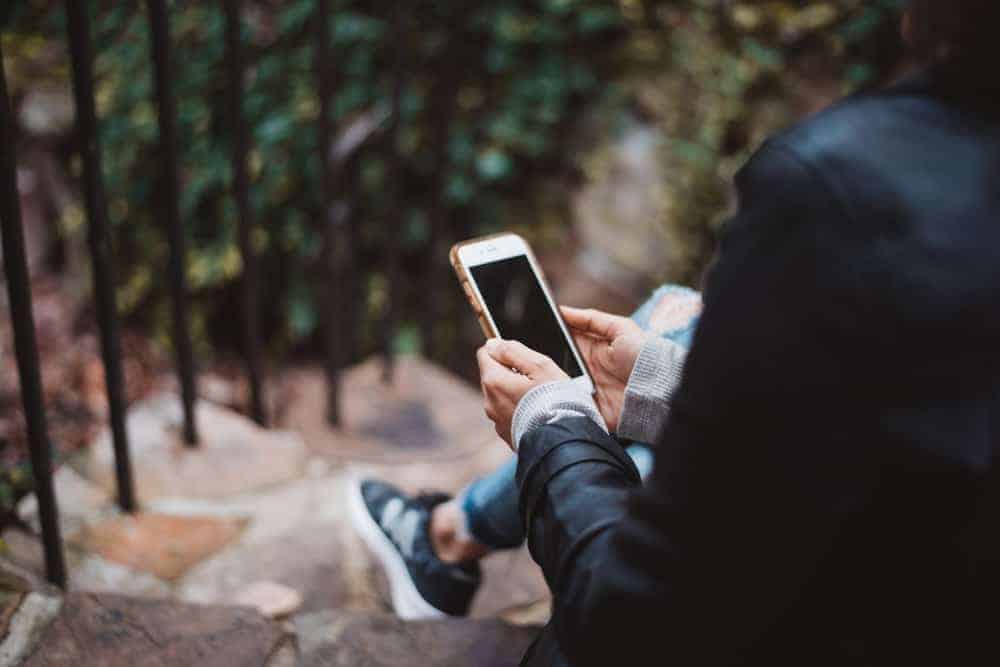 How to text guys – The Rules of Texting in Today's World
Before we get into all the details, I want to make it clear that these rules are for casual relationships rather than couples who are already together.
It's ok to text first, but use caution
In my post on simple ways to make him your boyfriend, one of my big points was to let him take the lead. This included letting him text you first so that you know he's interested in you.
Now this doesn't mean that you can NEVER text him first, in fact doing that might give him the wrong impression. He might think you're not interested in him if he's always the one initiating the conversation.
In order to find the perfect balance here, try to make the ratio roughly 2:1. So if he has texted first and initiated the last two conversations, it's your turn to start a conversation.
Don't get too caught up in the numbers!
If you're constantly counting conversations and texts then you're surely overthinking it. The only reason I make these things specific is so that you have a general idea of what is expected. I do this so that women who think it's ok to text a guy 5 times throughout the day when he barely responds back will know that they might be overdoing it.
If you find that you're the one always texting first, you should definitely pull back the reigns a bit and let him take more of the lead.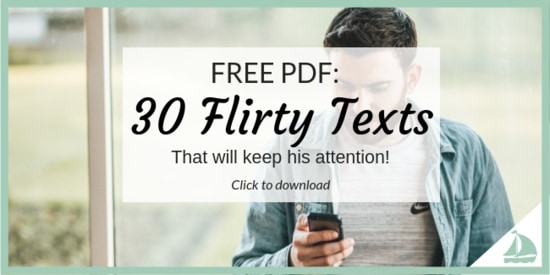 Use emojis
I came across an article saying that people over the age of 16 shouldn't use emojis. This is crazy!
Emojis play a very important role in texting conversations. They are not childish or immature if used in the right way. Text-based conversations are extremely difficult to portray emotion and intonation. A reader can view a text as aggressive when really it was just a sarcastic and harmless comment.
So how do we increase the chances that our messages are getting across in the right tone?
Emojis!
I can't imagine having a cheeky or sarcastic conversation without the use of a winky face or sticking out my tongue to say "I'm only joking."
Emojis are life, keep using them, but as always – don't go overboard.
Related:
Text according to his effort
If you haven't heard from a guy in weeks and he texts you "hey, sup?" Don't respond back with a overly detailed re-cap of what your life has been like for the weeks where he ghosted you.
Reply to a no-effort text like that with the same amount of effort. Something like "I'm good, you?" will suffice.
Remember that the overall advice of "let him take the lead" is still valid here. If he's been ignoring you or flaky, don't give him the time and attention that he's asking for until he deserves it.
Guys have been taught by society since the beginning of dating that if they don't make the effort to reach out to the woman, they may not get a date. If he is interested in you, he will 100% reach out. So what does this mean for you?
No texting 'hey, haven't heard from you in a while"
No texting "hey, I miss you"
Don't send follow up texts if you don't hear back
It's also good to pay attention to the time of day when he's texting you. Does he text you late at night when he's bored or looking for a booty call? Or does he text you during the day, genuinely asking how your day is going?
Are the texts strictly texts or does he move the interactions forward by asking you out or asking for a phone call?
All of these things are ways for you to see how much effort he's putting forward. Your level of effort should always match his.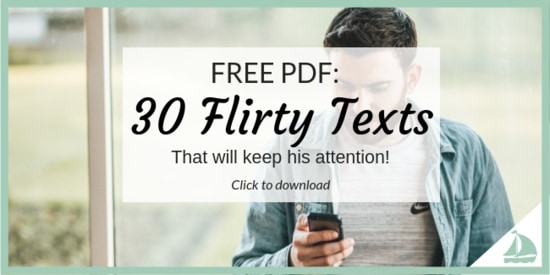 Respond in a reasonable amount of time
When I first started seeing my boyfriend, I made a point to not respond to his texts right away. I did this because I didn't want to look like I was too eager or interested. I wanted to play it cool. Although this might be a good tactic, it's probably overkill.
If you respond a few minutes after he texts you or wait a full hour, it won't make much difference. Don't take longer than an hour to respond to texts though. That might make it look like you're really not interested.
Enjoy the text conversation
Something that I hear a lot with people who are dating is that they "don't like texting." They rather have an in-person conversation or a conversation on the phone.
It's true that texting conversations aren't the best. You can't go into too much detail, you can't hear the person's voice to get their intonations and sense of humour and a conversation that would normally take 5 minutes can end up taking the whole day.
I agree it's not fun – but you have to play the game in order to win.
I hate to break it to you but cell phones are not going away.
Unless you want to literally be with the person for every moment of every day, you're going to have to communicate through text.
Here are some positive things about texting:
You can establish a connection with little time commitment
You can be chatting with multiple guys at once and not feel too overwhelmed
It's a way for him to tell you he's thinking about you when he's at work or with his friends
You can get to know each other a bit before meeting each other face to face
When you're in the casual dating phase, before you are exclusive, things will take more effort.
I have been with my boyfriend for two years and we never go out on dates. We are quite happy staying at home on the weekends to cook dinner and catch up on Netflix documentaries.
When we were dating casually, we were always arranging plans and going out of way to see each other. This meant, arranging picnics, dinners, going bowling, etc. It was a lot of effort!
Texting is going to be way more effort when you're casually seeing someone, but don't worry it dies down. What used to be day long text conversations about our childhood memories and favourite hobbies has now turned into "do we need milk?"
Bite the bullet for now, and it will be worth it in the end – trust me.
Don't Play Games
So first of all, dating is a game. You have to play a few games in order to survive the dating world. This means you can't always do what your emotions are telling you to do. If you're really into a guy and you feel the need to text him every hour – it's probably best to hold off otherwise you might come across as clingy. Whenever you don't act like yourself or in the way that you want to, that is technically "playing a game".
This only becomes a problem when the game playing goes too far.
You want to keep your text conversations open and honest to minimize the game playing. Don't try to manipulate him or "test" him by sending certain texts. For example, ignoring one of his texts just to see if he'll text you back after you've ignored him. If he does text you back you think "Yes! He does like me". This is game playing.
Any texts that might be passive aggressive, asking for attention or manipulative should be kept out. You want to start off with a healthy relationship, not an unhealthy one!
Don't overthink
Learning how to text guys can make it seem like there is a set of rules and regulations you have to follow or you're doomed. This is just not true! All the how to text guys guidelines are just that, guidelines.
Worrying about if you've said the wrong thing or texted at the wrong time is just going to make you stressed and anxious.
Just relax, be yourself and the right guy will surely come along!
If you're out there in the modern dating world, you might be interested in my FREE dating mistakes E Course. Click here to learn more.
Get your FREE Flirty Texts!
If you want 30 texts that will spice up your dating game, check out my 100% FREE flirty text PDF: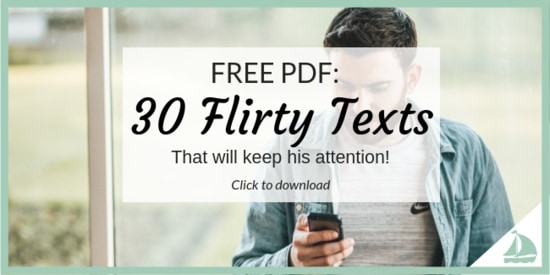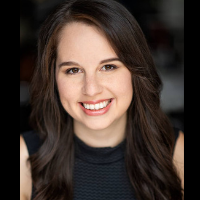 Latest posts by Lana Otoya
(see all)