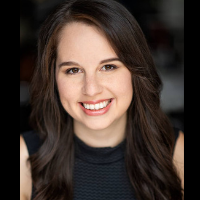 Latest posts by Lana Otoya
(see all)
As a professional dating coach and matchmaker, I've had a deep inside look at both of these dating sites/apps and one is definitely better than the other. Here is my experience on OkCupid Vs Bumble.
OkCupid vs Bumble – The difference between classic dating sites and apps
The first thing we need to take a look at when comparing these two platforms is that OkCupid is a traditional website that happens to have an app, and Bumble is a phone app that happens to have a website.
This means that OkCupid was made for use on your desktop computer and Bumble was made for your phone.
Searching (OkCupid) vs Swiping (Bumble)
When looking for new matches, both platforms offer a slightly different approach. On OkCupid you can search for everyone at once and on Bumble, you swipe one at a time.
Searching on OkCupid
Because OkCupid was made for use on your computer, it allows you to run a search and see all the qualified men who are on the website.
You can put in your preferences such as height, religion, and ethnicity, click "search" and it will pull up all the men in your area that meet those criteria.
Then you can scroll through the results and contact the men you like best.
Swiping on Bumble
Because Bumble was made for your phone, it is not effective to search for everyone on Bumble at once, so you "swipe" for matches instead.
This means Bumble will only show you one profile at a time and you have to decide then and there if you like that person or not. If you like him, you swipe right, if you don't like him, you swipe left.
If you swiped left on him, he's gone forever.
If you swiped right on him, but he swiped left on you, he's gone forever.
If you both swiped right, he's now in your "match queue".
You can only start conversations with men in your match queue.
Which platform is better for searching?
OkCupid! It's nice to be able to see everyone all at once.
How Messaging Works
Messaging on OkCupid
Who can you message?
Since you're able to see all of the qualified men in your area, you can start messaging them right away. They do not have to show interest in you first.
The good side of this is you can reach out to anybody. The bad side of this is anybody can reach out to you. Yup, the creepy weird and unattractive men will be flooding your inbox and this can quickly get overwhelming.
You'll also have to face more rejection because the men you are messaging are random and you have no idea if they will like you back. This means a lot of unanswered messages and potentially a bruised ego.
Messaging Style:
Messages on OKCupid are also more "email style". They tend to be longer, paragraphs with the intention that the person will get back to you either later in the day or the following day. It's a slower more detailed form of communication as opposed to Bumble.
Messaging on Bumble
Who can you message?
With Bumble, you're only allowed to message the men who have already swiped right on you. This leads to less rejection because you know that they are interested in you.
It also keeps out the weirdos because you have already swiped right on them.
To be even more female-friendly, Bumble requires all women to send the first message to the man. As a woman, you are in total control of who you're in conversation with on Bumble.
Messaging Style:
As opposed to OkCupid, messaging on Bumble is fastpaced and short. It is more "text-based" communication where the messages are short and sweet but happen frequently throughout the day.
Which platform is better for messaging?
Bumble! You only get the men you attracted to talking to you and the quick and fast-paced messaging style leads more easily to meeting up for a date.
How Profiles Are Structured
Another thing to consider is the depth and detail of profiles and compatibility.
Profiles on OkCupid:
Since it is expected that you will be sitting down at your computer to read the profiles of each candidate, OkCupid has much more detailed profiles.
Here are the sections that must be filled out for each OkCupid profile:
About Me summary (no limit on how long this is)
Aspirations
Talent
My Traits
Needs
Hobbies
Moments (Best day of my life, best memory etc.)
Secrets
What I'm Looking For
Wow that's a lot! OkCupid is definitely more in-depth and you will be getting a very good glimpse into the person before you go out on a date.
Personality Questions:
OkCupid also makes each person answer a series of personal questions.
These are questions about your political views, goals in life, lifestyle values etc. They do this to help find you a match that is more suited to your lifestyle but I would take these questions with a grain of salt.
The only way to know if you're compatible with someone is to meet them face to face and get to know them.
These questions are distracting and dangerous because you could avoid meeting your soul mate just because he answered a silly question differently than you.
Profiles on Bumble:
The profiles on Bumble are short and sweet. They are limited to 300 characters and three icebreaker/interesting fact kind of questions.
Which platform has better profiles?
Bumble.
Yes, OkCupid has LONGER profiles but as a dating coach, I don't want you spending so much time reading every detail of someone's profile.
I believe dating profiles are pretty irrelevant when it comes to dating. Most people lie or exaggerate on their profiles and they tell you nothing about the person's emotional stability, character, temperament, and ability to communicate.
Those are the things that really matter and can only be determined on a real-life date.
So no more wasting time trying to figure out if you rather date a guy who likes hiking or fishing. Just swipe on the ones you think are good looking and go for a drink!
If you need some help writing some good profiles, check out my blog post on this topic here.
How Much Does Each Site Cost?
Both OkCupid and Bumble are free to use but you can pay extra to get some enhanced features.
OkCupid Upgraded Features:
Know when a match has read your message
See who has liked you
Free of ads
Add more filters such as body type, attractiveness etc.
Message priority
See answers to public questions
Bumble Upgraded Features:
Extend message time limit past 24 hours
Re-match with a connection that missed the 24 hours deadline
See your Bee Line – a list of men who have already swiped right on you
Super swipe (a special swipe to show a match you really like them)
OkCupid vs Bumble Pricing Structure
Ok Cupid Fees:
7.95 $ / Month3 Months:
6.35 $ / Month6 Months:
3.95 $ / Month
Bumble Boost Fees:
8.99 $1 Month:
24.99 $ / Month3 Months:
16.66 $ / Month6 Months:
13.33 $ / Month
If you want a more in-depth look on how Bumble works check out this post.
Is OkCupid Better Than Bumble For Long-Term Relationships?
No.
If you have been away from the online dating world for a few years, you might think that apps like Bumble are for hookups, where sites like OkCupid are for "real relationships."
This is totally wrong.
My long-term partner and I met on Tinder, and no I am not the rare exception.
According to a survey done by Bumble on its userbase, 85% of Bumble users are looking for marriage or something steady.
Many long-term relationships start on apps because they are just a tool that you use to go out and meet someone new. Just because you met on Tinder and he took you out for a drink does not mean you have signed a contract saying that now you "must" hookup.
If a man likes you, likes your personality and is interested in a real relationship – he will call you again, regardless of what app he used to get your number.
Why Bumble Is Better for Relationships Than OkCupid
Knowing too much about someone before you meet them is not as great as you think it is.
I mentioned earlier that I met my long-term partner (the love of my life) on Tinder. I often joke that if he has put his height on his Tinder profile, I would have never gone out with him.
I'm 5'1 on a good day and he is 6'3.
Whenever I searched for men online, I would always cap the height at 6'0 because I didn't want to look like a tiny little woman dating a giant.
But this kind of superficial filtering process would have cost me an excellent relationship and the company of a man who I love with all my heart.
Sometimes too much information is just that, it's too much.
Sites like OkCupid make you too judgmental because they give you too much. Just swipe on bumble, exchange a few messages back and forth and meet in person. That's how you're going to know if you actually click or not.
An easy way to put it is like this: use online dating to judge physical compatibility, use the first date to judge personal compatibility.
Which platform is better for long-term relationships?
Bumble!
PS. If you need some help figuring out why online dating hasn't worked, check out my blog post here.
Age Demographics For OkCupid and Bumble:
According to statistics shared from Bustle, the median age for these dating platforms are as follows:
Bumble – median age 26
OkCupid – median age 32
Looking at just age demographics alone, it implies that if you're younger, you should be on Bumble and if you're older than 30 you should be on OkCupid.
In my hands-on experience, I don't find this to be true.
If you are younger than 35, you should be on Bumble, if you're older than 35 then you can try both.
It never hurts to be on Bumble because that's where everybody is active and looking and my clients have seen the most success on Bumble vs Ok Cupid.
PS. No I don't work or have a sponsorship or affiliation with Bumble. I have just seen it work for so many of my clients. I am passionate about sharing this information with others 🙂
Does Bumble or OkCupid Have Higher-Quality Matches?
I don't want to waste your time, so I'm going to be honest…there is no site that has higher quality matches.
Both are the same.
As a dating coach, I get this question a lot. Women come to me saying they want a high-quality man and they ask me what the best site is for that.
Just, think about it for a moment.
If there was a site that could honestly filter out all the "low-quality" matches then it's the only site anyone would ever want to be on. But if everyone is on it, it's not so high-quality anymore is it?
But "what about filtering?" you say. The app can filter for high-quality and only let the best ones in.
Sure, there are apps that try to sell you this. But doing this means they're going to lose out on users and the truth is – "high-quality" is a subjective term.
Some women like successful men with a lot of money. Some women don't care about that and they only care about looks. So what would you be filtering for on a high-quality site? Men who have both? Again, your numbers are getting smaller and smaller.
All dating apps will have people you want to date and people you don't want to date.
If you need help finding high-quality, the first step is figuring out what the most important dating red flags are so that you can avoid the losers.
You can download my free dating red flags checklist by clicking here.
Which platform is better for high-quality matches?
Both.
So Which Is Better OkCupid or Bumble?
If you've read through this entire post, you can probably see that I like Bumble and swiping apps much more than traditional dating sites.
They are more popular so they have a wider pool of options, are usually free or inexpensive, have more active users, and you don't have to write huge profiles so it's easy to get started.
My recommendation is to use Bumble over OkCupid.
How To Attract A Man That Is High Quality
I hope you found this article helpful but it does you know good if you're not attracting High-Quality Men.
Find out what High-Quality men look for in a woman, check out my Free Guide "How To Attract Higher-Quality Men". It's free!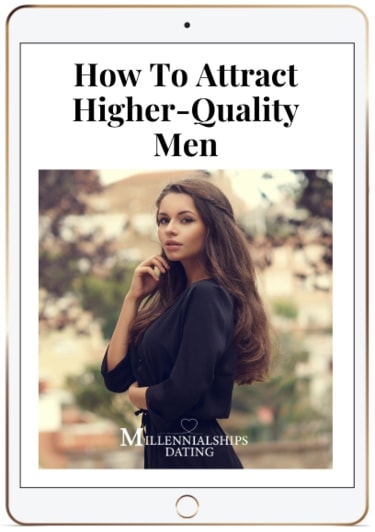 With love from your favourite dating coach,
-Lana
Related:
How To Write Good Dating Profiles – 10 Do's And Don'ts
The Best Free Apps For Women – The Ultimate Guide
8 Reasons Online Dating Isn't Working