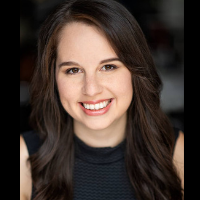 Latest posts by Lana Otoya
(see all)
Author – Kyle Stanfield – Dating Expert
So you're into the online dating scene but you're not quite sure how to start a conversation with a man you're interested in? Well, look no further because today we have a guest post from Kyle, a dating expert over at Beyond Ages who is going to teach us exactly how to start up a conversation with a man online.
6 Tips for How To Start A Conversation With A Man Online
Online dating can be a lot of fun. Not only do you get a chance to meet some great guys, but it's also convenient. After a long day at work, who wants to go bar hopping? Instead, you can change into your sweats, flop on the couch and do a little scrolling.
It's kind of like shopping online. No matter what you want or need—whether it's a future husband or something more casual—you have better chances of finding it if you use the right dating app.
There's another big plus to taking your search for love online: you have the advantage.
While women typically respond to only 4% of messages received via a dating app, men respond 18% of the time. In fact, the average guy will need to send around 25 messages to get one response. Ladies, you'll only have to send about five.
A man's answer rate improves to up to 10% when he messages an older woman. But women can message guys of any age and enjoy a decent response rate.
Before you get too excited, though, there are a few general guidelines all women should follow when initiating contact with a man after they have taken steps to put together a solid profile.
1. Keep it short and sweet
Guys aren't interested in hearing your life story. At least, not right away. Keep your initial messages short—no more than a few sentences.
If a man sees a long message, he's going to assume that you're either full of yourself or a chatterbox. No guy wants to go out on a date with someone who won't let him get a word in edgewise. So while you'll want to avoid generic greetings, remember to limit your text for now.
This is advice that holds true for both traditional dating sites as well as the popular hookup sites that people are using for more short-term fun.
2. Take your cue from him
If you want to be memorable, saying "hi," or some variation thereof won't cut it. Check out his profile and look for common interests. If he's an NFL enthusiast and you enjoy watching football, too, that's a great way to connect. It not only provides you with a great conversation starter but he'll also know he won't have to give up Sunday football to please you.
A guy likes being able to share his interests with the woman in his life. If he knows you enjoy the same things, that will definitely work in your favor.
3. Be positive and upbeat
Bad days happen. You have to accept that online dating isn't easy for many people and remember not to bring your frustration or bad mood online. Men don't want to hear about your gripes when they're just getting to know you. Instead, look for ways to keep it positive. Talk about your interests and hobbies, your travel plans, that awesome series you're watching—whatever makes you happy.
Remember, online dating is about showing off your best qualities to men you'd like to date. It's about showing them that you're an amusing and interesting person. If you're fun to talk to, chances are the man you're messaging is going to want to get to know you better.
4. Keep it casual
Marriage may be your end game, but the men you're chatting with don't need to know that. Talking about marriage or soulmates will not only make you seem desperate, but it will also have men running for the hills.
Take things slowly and get to know each other before broaching serious topics. Don't discuss things like meeting the parents, marriage or children unless he brings it up first.
5. Ask open-ended questions
Getting a man talking is as simple as asking the right questions. Reading his profile beforehand can be helpful here too. Try asking about his hobbies or interests. "I see you like to hike. What's your favorite trail?"
If his profile doesn't give any specifics, you'll have to get creative. But be sure to phrase any questions you ask carefully so you don't receive one-word answers.
You can ask things like "If you could go anywhere in the world, where would it be?" or "What are you most passionate about and why?"
If you want to be a bit naughty, try asking "If you could be doing anything right now, what would it be?" This will automatically get him thinking about what he'd like to be doing with you and could lead to some flirtatious banter.
Once the conversation is flowing, you can keep the ball rolling by asking more questions.
6. Know how to give a compliment
Everyone enjoys flattery, but men are rarely on the receiving end like women are. So why not stroke his ego a bit?
Subtle flattery works really well when you want to pique a man's interest. Once again, reading his profile can help with this. Does his profile reveal a sense of humor? Tell him he's hilarious. Is he really into his career? Let him know you appreciate ambition in a man.
If you want to compliment his appearance, don't just blurt out that you think he's handsome. Tell him his smile caught your attention or that he looks really fit and strong. This type of compliment is far more personal than a generic "you're really hot." And when you get personal with him, there's a good chance he'll return the favor.
If you follow these tips, you'll be hearing back from a lot of the guys you message. But if you don't hear back from someone you have your heart set on or don't get the enthusiasm you were hoping for, these pointers should help:
Troubleshooting tips
1. When he doesn't answer
There could be any number of reasons why he hasn't responded to your initial message. He could be at work or he has his notifications turned off. Or maybe he's just busy. Whatever the reason, it can't hurt to send a follow-up message a day or two later. This lets him know you're genuinely interested in connecting with him.
You'll want to make sure you keep the follow-up message light and teasing, though, so it doesn't come across as desperate. If there's still no response, it's time to move on. Sending additional messages not only wastes your time but can make you seem like a stalker.
2. He hasn't asked you out. Should you ask him?
You've been chatting for a while and he still hasn't asked you out. What should you do?
This is one you'll want to play by ear. Some guys enjoy being the pursuer and will want to do the asking. Other guys love having women ask them. So how do you know if you should take the bull by the horns?
It will depend on his personality. If he's a confident man, chances are he will ask you when his schedule is free. If a lot of time has gone by and he's still not making a move, why not take the initiative? While confident guys do like to pursue women, they usually find strong women attractive. So go ahead and ask, he'll likely find your boldness sexy.
If the guy you're into is shy and quiet, he may want to ask you out, but hasn't worked up the nerve. If you pop the question, it not only takes the pressure off of him but ensures you won't be waiting forever to enjoy that first date.
3. Make sure he's not a player or a bad boy
If you find yourself constantly wondering why he isn't responding. It could be that he's a player and not interested in a real relationship. If you need help figuring out what to look for in a potential partner, be sure to download Millennialship's FREE dating red flag checklist.
4. Don't sweat the small stuff
If a man is really interested, he will find a way to make contact with you and set up a date. Don't sweat it too much if he doesn't respond. There are plenty of fish in the sea and there's no need for you to settle! Now get out there and start up some fun conversations with your new man.
This was a guest post by Kyle from Beyond Ages. Thanks for your insight on how women can be more successful at attracting men!
How To Attract A Man That Is High Quality
I hope you found this article helpful but it does you know good if you're not attracting High-Quality Men.
Find out what High-Quality men look for in a woman, check out my Free Guide "How To Attract Higher-Quality Men". It's free!