As you guys know, I am a huge advocate of online dating and especially dating apps. Tinder is the absolute most popular dating app and many people have found lasting love by using it. So what is Tinder exactly and is Tinder for hookups or dating? I know that Tinder comes with the stigma of being a hook up app, but I'm here to tell you that times have changed and you can absolutely find a long-term partner or even your husband on Tinder… just like I did!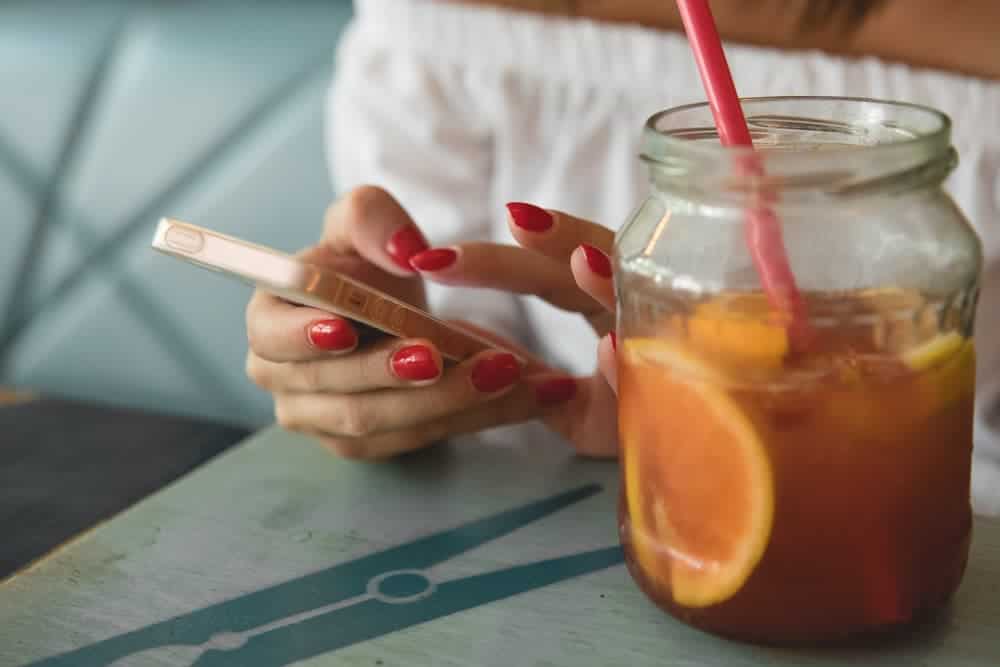 What is Tinder? is Tinder for hookups or dating?
Tinder is an online dating app
On a traditional dating website, you have to fill out a giant profile, put in all your life's hopes and dreams and then wait for people to message you, or you message them first. On Tinder, it works a little differently.
Your profile is short, a maximum of 500 characters and you only need to fill out where you live, what sex and what age group you're looking for. Then you post a few photos of yourself and begin "swiping".
Swiping is the beauty of Tinder and is what made it different than traditional dating sites. Tinder will give you potential matches and you either swipe right if you like them or swipe left if you don't. You are only able to message someone who as also swiped right on you. This means that all your matches have liked you, and you have liked them back.
This completely cuts out being messaged by users that you have no interest in. Thus saving time and allowing for more compatible matches right off the bat.
Tinder is fast and furious
The blessing and the curse of using Tinder is that things happen fast. You either like someone or you don't and this decision is based mostly on their photo.
The nice part of this is that you can just go through matches like wildfire and keep swiping and swiping until you find someone really awesome.
Rather than having to read through a huge profile, you simply swipe and swipe and continue to see what seems like an endless flow of potential dates.
Although the swiping saves time, the downside of this is that it makes the app a little shallow.  You're basing your decision on photos and a small bio, barely taking the time to read about who they really are before you pass them up for the next person. In the past, I do believe this made Tinder prone to only casual meetups and hook-up sex.
Tinder is a hookup app, but it's just a tool
Tinder definitely markets itself as a hookup app, but that doesn't mean it can't be used to find long-term love. In fact, I met my fiance on Tinder. Tinder is just a tool, you use it to go and meet up with someone in real life. There's nothing forcing you to have a hookup if you don't want to. Tinder is successful because it's quick, but It doesn't have to be dirty.
Millennials want things quick and easy. We are glued to our phones and want things to happen fast. Therefore we are much more attracted to an app like Tinder rather than a traditional dating site. By choosing Tinder, you'll end up with a bigger pool of options because more Millennials have chosen to use it.
Is this the downfall of meaningful relationships? No. That would be crazy!
Humans have a natural instinct and evolutionary need to connect with the opposite sex and have deep and long-term relationships.
Tinder can absolutely be for dating
See, although the idea of quick hook up sex sounds appealing, it is not a sustainable lifestyle. The person who enjoys hooking up with everyone they meet, is the exception, not the rule.
Most of us aren't looking for casual sex for the long-term. We actually just want someone to watch Netflix with us and really just chill.
This is why Tinder has inevitably been able to turn itself into a dating app. It's not because it intentionally wanted to go that direction, it's that the users of the app wanted to go there.
Most people I know, even if they are players and enjoy the game, are willing to settle down with the right person when he or she comes along.
All the swiping and meeting up for drinks is actually tiring. What starts out as a game, quickly becomes work.
This is why Tinder is a huge starting point for real, meaningful relationships.
When you meet someone that you really get along with, you much rather hang out with them again, and again. That is much more appealing than going back to your late night swiping… While you sit alone on your couch watching re-runs of The Office.
Tinder encourages face to face communication
It seems contradictory but Tinder actually encourages meeting face to face. See, when you have a giant list of matches and you're in ten different text conversations, it's not only hard to keep up with it all, it's not very satisfying.
Most Tinder users have realized that texting back and forth gets boring really quick and they much rather meet up in person.
Contrast this with traditional dating sites, where the communication is more like email, and less like a real-time texting. This makes the process even SLOWER! You have to send many more emails before it seems like the right time to take it off the site and meet up in person.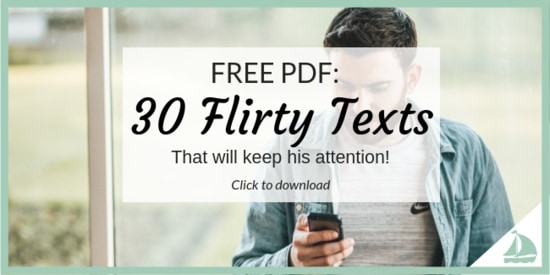 Tinder dates happen much faster
One could argue that this is a bad thing because you are going to end up with lower quality dates. I completely disagree with this because I think that the first date is the only real way to know if you're going to connect with someone.
Someone talking about how they like hiking on an app or a dating site, gives you absolutely no useful information for whether or not that person is going to be a good partner. I know it sucks to go on a bunch of dates, but it's really the only way to know if you like someone. Remember, you're looking for standards that actually matter in the long-term, not just common interests.
I'll continue this point and say that texting is a better way to communicate with someone as opposed to the email-like format on dating sites. Texting at least gives you the ability to go back and forth in real time to see if you can have a conversation that flows. It allows two people to make jokes, laugh at them and ask questions on the fly rather than constructing long and drawn out emails.
It is for this reason that I feel Tinder shines greatly over traditional dating sites.
Related:
Get the right matches & succeed on tinder
Ok so now that you know Tinder is worth your time, you'll need to up your game to really succeed on the site. First things first – profile pictures.
Photos are extremely important with online dating
It kind of sucks that someone needs to like your pictures before you can woo them with your wit, but such is life. I'm not about chanting "woe is me" as I much rather go with "if you can't beat 'em, join 'em".
As you guys know, I work as a professional online matchmaker and I have seen a seen the same guy look like a 4 in one photo and an 8 in the next.
When I say photos are extremely important, I actually mean "photos" and not the way you look! Here is a list of do's and don'ts when it comes to online dating photos.
DO:
Include pictures of you doing things you love, such as hiking, travelling or playing soccer.
Have someone take some candid photos of you. Ones where you're not looking at the camera.
Edit your photos so the contrast is higher and the overall image quality looks nicer. Get a design or Photoshop savvy friend to help you out!
Do consider getting professional photos taken. Or you can ask a friend for help and spend the afternoon purposefully taking some great shots.
Do smile in your photos! Don't be shy or embarrassed of your teeth. Nothing says "I'm fun and friendly" more than a photo of your smile.
Do include photos of you with your pets if you have any. Pet lovers will go out of their way to match with other people who love or have pets.
DON'T
Have the first photo be one of you with your friends. You want the first photo to be clearly you.
Have all (or any) of your photos be selfies. Especially the top down selfie that is meant to show off your cleavage. Trust me – men really don't like that!
Include photos of yourself where you are wearing sunglasses. Sunglasses give off a feeling of being untrustworthy.
Have photos that are blurry or low quality.
Just put it up any photo of yourself that you find on your Facebook! Really take the time to find ones that show your best self.
Your photos should show the best version of yourself
Your photos must be a good representation of what you're looking for. Let's say you don't want a guy that's really into partying and going to clubs. Then you don't want photos of yourself all dressed up and ready for a night on the town.
If you want a guy who's into taking your dog on a hike, post a photo of you and your dog on a hike. It's not rocket science here people!
Stop focusing on trying to look "hot" and just focus on showing your best self, doing things that you love.
"Not interested in hookups"
I never put that little line on my profile while I was dating on Tinder.. Mostly because it was easy for me to see which guys were serious versus just looking for hookups. Their "let's meet up tonight" texts and other signs of being too eager were dead giveaways. Remember, if you go on a first date it doesn't mean that you need to put out. The first date is where you'll truly see what the guy has in mind.
If you think attracting one night stand kind of guys is going to be a problem, go ahead and put "no hookups" on your profile and many of the players will steer clear.
How To Attract A Man That Is High Quality
I hope you found this article helpful but it does you know good if you're not attracting High-Quality Men.
Find out what High-Quality men look for in a woman, check out my Free Guide "How To Attract Higher-Quality Men". It's free!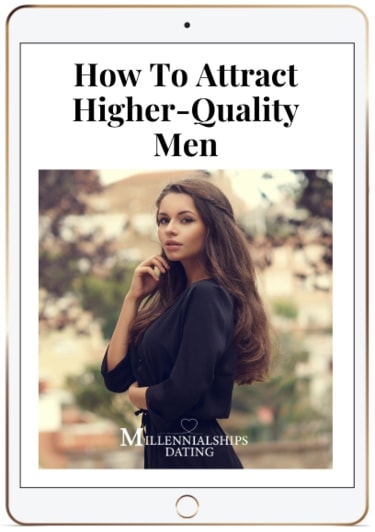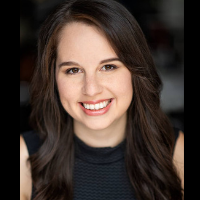 Latest posts by Lana Otoya
(see all)