Second Date Rules Don't Have to Feel Like a Punishment
This article was developed via a partnership with BetterHelp.
Dating isn't as easy as it used to be. Today's fast-paced world can make dating, whether it's causal or high-stakes, seem like a whirlwind adventure.
Getting the attention of another person and going on the first date requires strategic planning from both partners. You may have shared dating profiles, or your friends encouraged you to go out because you're a "total match for each other," but there's still much to decide.
At the risk of stacking questions one after the other, you're going to have to make some critical decisions about your first date, including:
Is the date during the day or in the evening?
Where are you going?
What will you do
What should you wear?
Will there be a meal? Alcohol? Dancing?
What can you talk about and what should you avoid?
How long should you be together?
And who will pay for what parts of your time together?
Once you make it through your first date, and you both agree that it has gone well, you can agree to a second date.
But before you punish yourself over what to do on this next step toward building a mutually satisfying relationship, consider some of BetterHelp's advice and rules regarding the critical second date and making it feel less like punishment.
Knowing what to expect and having an idea of how to react on the second date can help you overcome your anxiety and say yes to impress.
Where To Go And What To Do On The Second Date
It's likely that one of you initiated what you'd do on your first date. Once you survived the first date, try to make the second date a mutual experience. Some of the best second dates take place where you can have a conversation with each other.
That leaves out movies, concerts, noisy sporting events or anything that distracts or divides you from each other. Tennis or beach volleyball is a poor choice because the court pits you on opposite sides – hardly conducive to conversation.
The second date is all about conversation and getting to know each other a little better!
Think togetherness. Try doing things on the second date that allow you to ask questions and talk. Great date venues might include:
miniature golf,
fishing,
going for a walk,
having a picnic,
going to a museum or Saturday market, or
visiting a new restaurant.
Even it's something you both enjoy doing, even better.
Guidelines For Second-Date Greatness
Once you've agreed on where you'll go and what you'll be doing, it's time to think about the second-date rules for success.
These rules will get you started on the right foot:
Wear something that makes you feel good about yourself.
Practice good hygiene: clean body, clean clothes, fresh breath.
Have a place to stash your phone so you're not tempted to look at it frequently.
Carry some extra cash or a digital means of paying for things (or even a way home) if necessary.
Ask open-ended questions of your date, and try to listen more than you talk.
Reveal some of your personality: flirt, smile, and touch but be aware of boundaries – his and yours
Should you suggest sex? Maybe, maybe not. Gauge his interest and responses to your hints. There's no rule that says you must have sex on the second date. Conversely, there's no rule that you have to wait, either.
How Far Is Too Far?
Only you can decide the answer to "when is the right time to have sex?"
Some people feel like the second date is too soon, and others may think "why not?" The most important consideration for determining which date number is best for sex depends on you and your partner. Sexual consent should be mutual; if both of you are not in agreement that it's time, let it go. Wait until you're ready.
If you do have sex on the second date, and regret it later, don't punish yourself over it. What was done can't be undone. You and your partner can talk about it and move on.
The Taboos When Talking To Each Other
The goal of the second date is to learn more about each other. It's only natural; that you're going to have questions, and so will he. You'll be tempted to reveal a lot more about yourself, but the general rule of thumb for the second date is to take it slowly.
Avoid sharing:
Too much about your life, including your early history or self-doubts.
Anything about your exes.
Long-term relationship plans, such as marriage.
Your past, current, or future financial situation.
Judgments and assumptions – about the other person or groups of people.
You can share this information on future dates, a little at a time, as you get to know each other better and develop more trust.
Interested in another date?
If your second date went well, you might want to encourage a third date – and more. Let your date know that you enjoyed the time you spent together. A short message can be an affirmation that you appreciated the chance to get to know him better.
Send a text, like one of these:
Still thinking of you today.
Looking forward to another great time.
Third time's a charm.
Thanks for a fun time.
Our date was better than I imagined!
You can also leave a voicemail. Try to make a specific reference about something said or done during your time together:
Our first date at the zoo was fab, and yesterday was even better! Can't wait for #3!
The only thing more heavenly than the scampi was looking into your eyes.
Thanks for spending your day off fishing with me at the lake.
We managed to eat lunch together without spilling anything. Wanna try for dinner next?
What If The Second Date Isn't Working Out? How Can You Tell?
There's no guarantee that a second date will make the first date better. If you agree to a second date, and it left you feeling more BLAH than MINDBLOWN, it's okay.
Your date may be feeling the same way. Here are five ways that show neither of you are into each other, and maybe you should call it quits:
You spend more time on your phone than talking to each other. The other person's feet point away from you.
Your date's arms are crossed much of the time, and it's not cold.
You both seem more interested in the other people around you.
One of you falls asleep (it happens).
You call it quits early because neither of you are interested in each other.
It's better to accept that the date is done rather than drag it out. If you do call it an early evening, give yourself permission to left go and part ways. It's better to find out early that you're not a fit for each other.
You both can move on to find someone else.
Handling dating anxiety
If the second date wasn't what you were hoping for, don't be a glutton for punishment. What if you didn't really want to go on the second date in the first place? You don't have to agree to a second chance just to please another person; you are accountable to only your self.
Negative self-talk after the second date will make you feel bad, but it won't help you change the outcome of your time together. It's possible that the two of you didn't have as much in common as you first thought. Maybe he was a boar, or perhaps you were a klutz.
Rather than punish yourself for whatever happened, allow yourself some space to reflect on the parts that went well and those that were a bust.
On your second date with your next partner, adjust the rules and your responses for a more favorable outcome.
Ready To Revise The Rules For Second Dates?
There's one good thing about the second-dates rules.
Nothing is ever written in stone.
You can revise the second date rules, and sometimes you should. For example, you may discover that there's no better moment than the second date to reveal something significant about your past.
So which rules should you keep, and which can you toss?
That depends on you. You can mix and match the rules depending on the situation and the suitor.
The One Rule That You Musn't Change On A Second Date – Or Ever
Regardless of the rules you change for your second date, avoid punishing yourself for anything that doesn't go as planned. You are only one of the participants in the relationship, and you cannot be responsible for the other person's behavior or emotions.
If you show up as your authentic self, you've done the best you can.
And many times, that's enough to encourage to encourage a third date!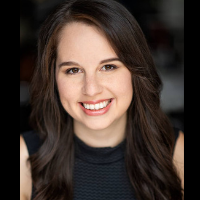 Latest posts by Lana Otoya
(see all)