Finding the best ways for how to meet new people can be a challenge! Whether you're out there looking for new friends or a romantic partner, it seems that people are more interested in their smartphones than striking up friendly conversations. The good news is that there is always the right time and place to meet new people. Here are my 40 Fun and Unique ways for how to meet new people.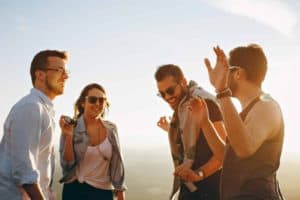 How to Meet New People: 40 Fun and Unique Ways
#1 – Join a sport
Even if you're not the "sporty" type, a new sport can be a great place to meet new people and be part of a team. "Sports" can mean your regular team sports like soccer, hockey or football but don't let your ideas stop there. You can join badminton, a running club, curling or even ping pong! There are many creative ways to get out there, get physical and start meeting new people.
#2 – Through other friends
Mention to your friends that you're looking to meet new people and have them introduce you to some of their friends or coworkers. This makes things really easy because you don't have to worry about approaching strangers. Your friends will be there to make all the introductions and might even share what you have in common with these new people. It will make the small talk conversation a lot more enjoyable!
Pssst.. You might be interested in my ebook "The Mindset of Small Talk". Click here to check it out on Amazon.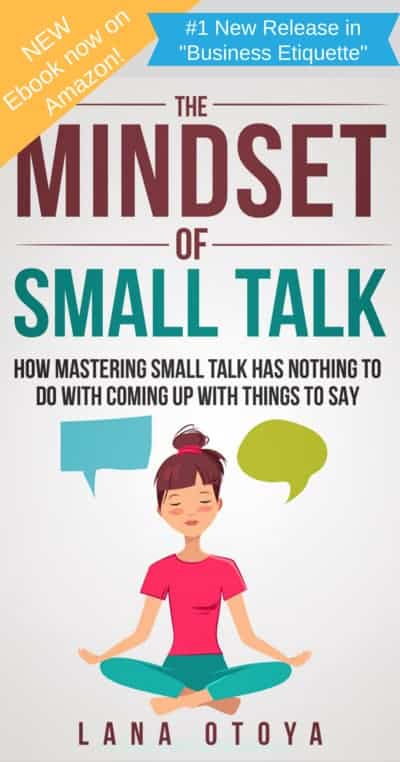 #3 – Go to all the parties
This point just means to have an open mind about all the events that you're invited to. You never know where or when you're going to meet your new best friend, or even your soulmate so you don't want to miss out on opportunities! Work functions, birthday parties, happy hour – say yes to all the parties.
#4 – Plan a board game night
Host a board game night or other gathering and tell your friends to invite their friends. Even better is if you tell them to invite people that you haven't met before. If you make it a board game night or other kind of "themed" event, it will be a great ice breaker and get everyone feeling like they can mingle with each other with little pressure.
#5 – Walk your dog
Take your dog (or a friend's) to a local dog park and chat with the other dog owners. When the dogs are running around and playing, the owners tend to stand on the side and this is a great way to strike up a conversation. An even better idea is to take your dog out around the same time and hopefully you'll stumble across the same people multiple times.
#6 – Join a local band
If you're able to play a musical instrument, why not join a local band and bond with fellow musicians? This doesn't need to be a rock band that plays live concerts or anything – it can just be a  music group that is hosted by your local music school.
#7 – Chat up your co-workers
We often have a close coworker or two that we talk to most often but then virtually ignore everyone else. Use the water cooler or lunch break branch out and chat with people you don't normally engage with. Your coworkers are people that you see every day so it's very easy to build a friendship and get to know each other on a deeper level. It's always those few initial conversations that are difficult or awkward but then things get a lot easier.
# 8 – Take a continuing ed class
Meeting new people is way easier when you're all in a group and working towards the same goal. This is easily done during a continuing ed class. Continuing ed classes are usually put on by the local high school or community centre and are great ways to learn knew things, start a new passion project and make new friends!
#9 – Meetup.com
Meetup is a great way to find people in your neighborhood that share your interests. You'll also be with a group of people who are open and willing to make new friends. This is so much better than just trying to strike up conversations with random people at a bar. I did meetups when I was single and I had tons of fun, I definitely recommend this.
#10 – Through your kids sports/activities
If you have kids, they are a great way to meet up with people! You can mingle with the other parents and sports events, day care or playgrounds. Asking about their kids or talking about yours is also a great way to break the ice – people love talking about their kids!
#11- Volunteer
Not only does volunteering help your community, it's a great way to meet nice people! People who volunteer tend to be friendly and helpful and will be more than willing to let you in and help them with their cause. Be sure to volunteer for something that you feel passionate about and this will be fulfilling in more ways than one.
#12 – Join a Gym
Instead of working out at home or going for runs outside, why not join a gym for a chance to meet some new people? Even better is to join a gym class like yoga, zumba or kickboxing. Then you'll be in a group with others who share similar interests and they'll likely invite you to hang out with their other friends in the group as well.
#13 – Talk to your neighbors
Sometimes we get so caught up in looking for how to meet new people that we forget their are people right under our nose! Your neighbors live in the same community as you so you have a lot of things in common and neighborhood gossip is always a great ice breaker.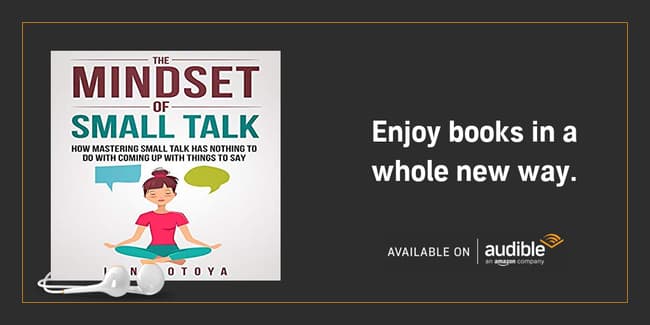 #14 – Host a large event and invite Acquaintances
Acquaintances are friends waiting to happen! They are people you know and have met multiple times before but they just haven't crossed the line to friendship. A great way to get to know them is to host a large event or party where you invite your close friends as well as your extended friendship circle. Getting to know these people can also lead to meeting their friends in the future as well.
#15 – Book clubs
Book clubs are great ways to meet people who share a common interest in reading. The best part about book clubs is that the whole point of them is talk to other people and discuss events and opinions as a result of the book. This means the ice has already been broken and you'll find that chatting with people in this group is a lot easier than a sports class where the activity doesn't require you to mingle.
#16 – Garage sales
Checking out garage sales is a great way to meet the people in your neighborhood. Garage sales can also be quite boring to host (a lot of sitting around) so the host is often willing to partake in a friendly conversation. The stuff they are selling are also excellent icebreakers and you can easily strike up a conversation by asking questions or making a friendly comment about their stuff.
#17 – Check out a local festival
Local festivals or events are another great way to meet people who live in your area. They're usually free as well and are a fun way to get out of the house and start meeting new people. Festivals can include parades, cultural events, children's events or block parties.
#18 – Wine/Beer Tasting Tour
Sign up for one of those beer or wine tasting tours where you go as a group. Some of these even involve getting in a car and travelling from bar to bar together. This is an excellent way to start a conversation with the others in your group. Another perk is that you'll all be a little tipsy – it's the perfect combination to start getting chatty!
#19 – Dating Apps
If you're looking for a romantic partner, I definitely recommend dating apps. I actually think they're an essential part of the dating process. At one time they might have been solely for hookups and one night stands but they have transferred over to being a totally viable way to meet quality people. Sure, there are some people on their looking for a one night stand but they're easy to filter out. I also know many people who have met close friends through dating apps if the romantic thing didn't work. Definitely give it a try!
#20 – Check out local exhibits
Cities will often have local exhibits that only come around once a year. These are a great excuse to get out of the house and mingle with other people in your community. Even better is if the exhibit is tied to one of your interests like a car show or a star trek exhibit. Then you'll be mingling with people who share a common interest and it helps get the conversations flowing.
#21 – Take a cruise
Going on a cruise is an excellent way to meet new people. You're basically trapped on a boat with them for days! People on cruises are usually in a great mood so it'll be a lot easier to start mingling with them. You'll also be with the same group of people for days and days so you can get to know each other a bit better rather than just having a one time conversation.
#22 – Join A Speaking Club
Ok by "speaking club" I meant a specific activity that involves having to speak up and get social with the other members of the group. This could be a public speaking club like Toastmasters, stand up comedy clubs, acting classes or improv. All of these activities require the group to talk to each other and it's a lot easier to make friends when you're actually forced to chat with people!
#23 – Frequent the local pool hall
If you become a regular at a pool hall or other place where there is an activity, you are sure to meet friends! I know someone who met a bunch of friends just by going bowling and getting invited to be a part of their bowling team. Pool halls, bars with shuffleboard, darts or arcades are all great ways to meet others with a common interest.
#24 – Speed dating
Before you just skip this one and say you'd never try it – think about it for a sec. Speed dating has it all! It has people who are open and willing to chat with others, a limited time frame so you don't get stuck in a boring conversation and you are forced to talk to others and get to know them. Even if you don't end up dating them, you could come away with some new friends.
#25 –  Facebook events that friends are attending
Facebook does this awesome thing where it shows you the events that your friends are interested in. Keep an eye out for events that a few of your friends are attending and tag along. It's a great way to get out of the house and get exposed to new activities.
#26 – City Socializer
Much like meetup, city socializer is another way to find people in your area who are looking to meet new people and share experiences together. It's a great way to meet potential romantic partners, friends or even other couples for double dates!
#27 – The Art Gallery
If you have an interest in fine art or are just open minded enough to meet someone who does – the art gallery is a great place to be! You can hit up the art gallery alone and easily find other people who are browsing the exhibits.
#28-Grab some fruit at the farmers market
Unlike the grocery store, the farmers market is a great place to meet other people in your community. It's also super easy to meet the farmers and start mingling with them. They love to talk about their farm or their products and are very open to having a conversation with new people that are showing an interest.
#29 – Go to a concert/music festival solo
Concerts are a great way to meet people who are interested in the same music you are. I've also seen many people go to these events solo so they will be eager to mingle and chat with you if you are also on your own.
#30 – Go to a new church
Meeting people at church is a sure way to make friends but your options become slim if you've been going to the same one for years. You probably already know everyone there and already have a solid group of friends. Try venturing out and going to a different church to meet new, like-minded people.
#31 – Friendmatch.com
I've never used friendmatch but it's a website meant only for making friends. This seems like a great idea because there is no pressure or underlying implication that you might want to be asked out or go on a date. It's strictly for people who want to make friends and this takes the pressure off and allows you to form a solid and honest friendship.
Related:
#32 – Hang out at the beach
If you go to the beach with one friend or a small group, you'll find it's pretty easy to start joining in the fun with the others around you. You can invite people to a game of frisbee or beach volleyball or you can share some food and drink with your neighbors.
#33 – Hit up a a pub
Pubs are a great way to meet people and start socializing because they are not as loud as nightclubs or some bars. If you go during a time when there's a big game on TV, this is great because there is a sense of community with everyone at the bar and it's really easy to start talking and making friends with those around you.
#34 – Check out conferences/conventions
Conferences like Tedx or Comic con are a great way to meet like minded individuals. They also tend to be all day events so you'll be exposed to the same group of people throughout the day. There will plenty of down time where everyone is grabbing lunch or waiting in lines and these are great opportunities to start mingling.
#35 – Attend a lecture
Much like the conference, a free lecture is also a good way to meet new people because there will likely be intermissions, breaks, lines and places where you can easily start chatting. There's also the icebreaker that is the topic of the lecture.
#36- Everyday encounters
Normally I wouldn't put the grocery store, the dentist's office or the mall food court on this list but the truth is, any of those places are a good place to meet people! When you have an open mind and a friendly attitude, any place is a good place to meet someone and start up a conversation.
#37- Start a local Facebook grouP
Take one of your interests or hobbies and start a local Facebook group about it. This could be like "Vancouver Tesla Owners" or "Brooklyn Knitting Club". Then share it on Facebook and wait until you have a good group going. Then you can plan some meet ups and get-togethers. As the leader of the group, everyone will want to chat with you and you will have created a nice circle of friends.
#38 – Networking event
This is not one of the most exciting suggestions on the list but these can be fun if you have the right attitude! There are many networking events for different careers and industries. Who knows, you might make a friend or two and even land a sweet job.
#39 – Club Crawl
If you're on the younger side or like to go out and party, club crawls are a great way to meet new people. You'll be with the same group of people for the whole night and of course you'll be drinking. This is the perfect combo to start talking and mingling!
#40 – Start a non-profit or charity
Much like starting the facebook group, starting a charity or community group is a great way to meet people. You will be the life of the party and everyone will want to talk to you because you're the leader. It's also an easy way to bring new people into your social circle often because new members will keep on joining.
Conclusion
As you can see there are plenty of ways of to meet new people and put yourself out there! You'll see that the most effective way to meet people is to share a common interest and have an simple ice breaker ready to go. Meeting new people is all about having an open mind and a good attitude so don't be afraid to put yourself out there. The worst that can happen is you never see that person ever again!
You might be interested in my FREE dating mistakes ecourse. Click here to learn more.
Related:
Why haven't you followed me on Pinterest? Thank you. You are nice ?
How To Attract A Man That Is High Quality
I hope you found this article helpful but it does you know good if you're not attracting High-Quality Men.
Find out what High-Quality men look for in a woman, check out my Free Guide "How To Attract Higher-Quality Men". It's free!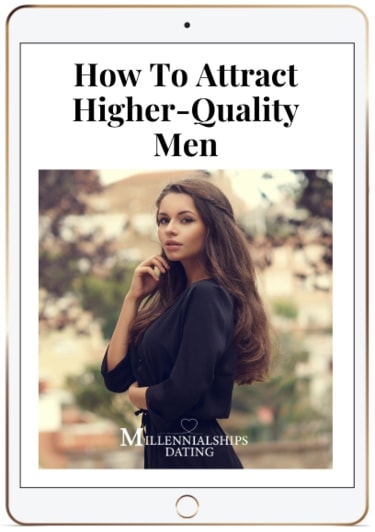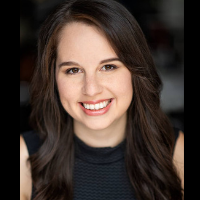 Latest posts by Lana Otoya
(see all)