Did you know that your personality can be broken down into what's called the Big 5 personality traits? These traits are genetic traits that you were born with and although it's not impossible, they can be very difficult to change once you become an adult.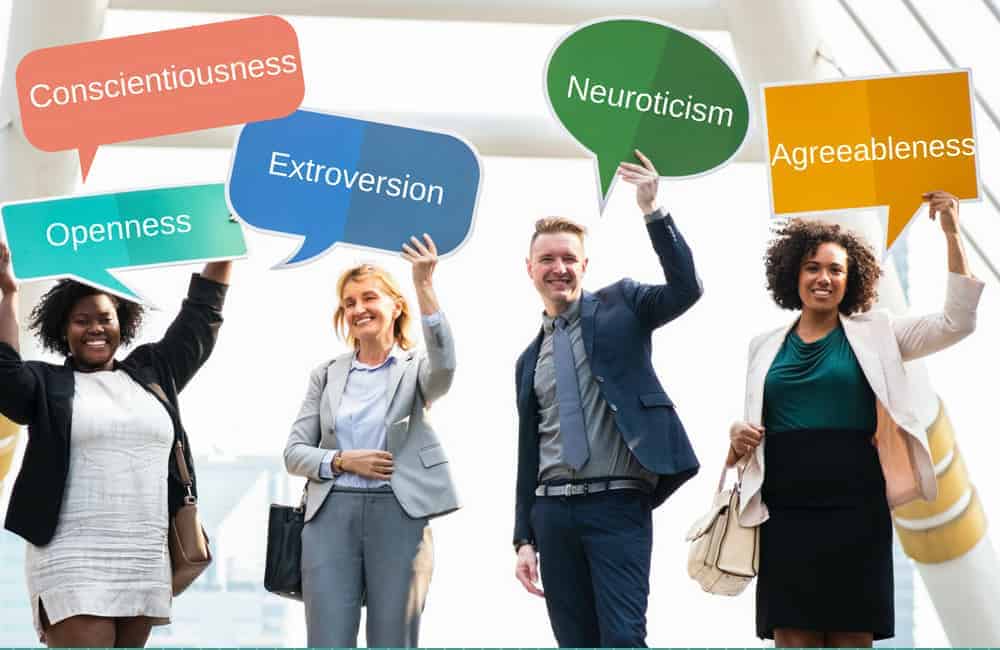 How the big 5 personality traits can predict your divorce
The big 5 personality traits are what nature intended for us and they have a very crucial role in picking a romantic partner that is going to turn into a successful relationship. Below is my outline on how the Big 5 personality traits can predict your relationship success.
First and foremost, it is important to understand each trait and what they mean. All five traits can easily be remembered with the acronym OCEAN, which stands for Openness, Conscientiousness, Extroversion, Agreeableness and Neuroticism. Each of these traits also has a polar opposite and your dominant traits will land somewhere along the spectrum of these traits and their polar opposite. Here is a chart so that you can see each personality trait's spectrum.

You are not one trait or the other
Before I dive into the five traits in detail, it is important to note that these traits represent the extremes. You cannot say you are "Open to experience" and not "traditional" because that simply isn't true. You have a little bit of both of these traits in your personality, but you will lean towards one more than the other. No one will ever (or very very rarely?) be 100% one trait.
Are the traits set in stone?
I also want to point out that these traits can be changed, but where you naturally land on the spectrum is going to determine the level of effort required to change. Let's look at extroversion vs introversion as an example.
Let's say that you took a test and the result was that you are 25% extroverted, meaning that you are an introvert because your score was less than 50%. Now let's say that you'd like to be the top salesman for an alarm company. This requires you to be more extroverted so you start trying to actively change your personality to become more extroverted.
You go to improv classes, public speaking classes and read books on charisma and small talk. You are trying very hard to be more extroverted and thus, a better salesman. After all that education and practice, you may now score 60% on the extroversion spectrum. Compare that to someone who just naturally scored 75% and you'd still be more introverted than them despite all that work!
So yes, you can change aspects of your personality but where you naturally land as a result of your genetics is going to be the most determining factor in how you behave.
So what does this have to do with relationships?
Well, the person you are seeing should have personality traits that compliment yours. Otherwise it's going to be very difficult to get them to change.
This is why so many people end up with an incompatible partner. A partner with whom they face so many relationship troubles despite discussions, deep personal talks and even relationship counselling.
Haven't you ever been in one of those relationships where you're always having to "talk". "We need to talk", "let's talk, there's something bothering me". These talks are exhausting!
When you're in a relationship with someone that is compatible with you, these "talks" happen only once in a blue moon and you spend the rest of your time having fun!
How the traits impact your relationship
Let's use the introvert/extrovert example again.
I personally score around 30% on the extroversion spectrum meaning that I am mostly introverted but still land somewhat close to the 50% mark. My ex boyfriend probably would have scored around the 5% on the spectrum meaning that he never wanted to go out and hang out with my friends and had a very difficult time keeping friends of his own.
We struggled here a lot because I would want to go out or have friends come over and he was never into it. It made him very uncomfortable because he so much hated being social with people he wasn't close to.
This resulted in a lot of frustration, discussions and just trying to fit a square peg into a round hole. In this case the ball would be in my court and I would have to decide if I'm okay with being in a relationship where my boyfriend never goes out with me in public. There is no right or wrong answer here but I personally chose that I wasn't okay with this and thus we became incompatible.
Now I have a boyfriend who scores about 25% on the extroversion spectrum. This means he's slightly less extroverted than I am but our compatibility is a lot more in line.
What does this mean for me?
No fighting about hanging out with my friends
I never have to beg him to take me out on dates
No trying to force him into situations that he doesn't want to be in
He's not dragging me out to a bunch of social events that I don't want to be a part of
Now that you see how important personality compatibility is for a successful relationship, I am going to go into each of these in detail. Hopefully it will help you see what to look for when you're dating and you might just have to accept if you're already in a committed relationship.
Related Posts:
Open to Experience (or Openness)Vs. Traditional
Scoring high on this trait means that you have a vivid imagination and are curious about the world. You are eager to partake in new experiences, learn new things and step out of your comfort zone. You are also less likely to simply take people's advice and are more willing to experience things on your own before you make a decision.
People who score low on this trait are more traditional and structured. They enjoy routine, do not like change and do not enjoy stepping out of their comfort zone.
Impact on your relationship:
Someone scoring high in openness is going to be an adventure seeker and might have trouble settling down and living a routine life. They enjoy new experiences and have creative and vivid imaginations.
If you score low on this trait, you might want to be with someone who also scores low because you'll both be content to a more routine life. The white picket fence with a house in the suburbs is more likely to fit someone low on this trait. However, if you like adventure, travelling and trying new things, you might want to be with someone who also shares those values and also scores high here.
Conscientiousness Vs. Impulsive
Scoring high in conscientiousness means you are organized and have a strong work ethic. You enjoy setting goals, making a plan to reach those goals and sticking to the plan until the goal has been reached. These people tend to be more "Type A" personalities, the ones that like making to-do lists and creating spreadsheets. Scoring high in this trait also means that you don't like to procrastinate and you adhere to a set schedule.
Scoring low on this trait means that you are impulsive. You don't like to be tied down by a set of rules and you dislike keeping to a schedule. These people tend to have a messier work environment and tend not to focus on one task at a time.
Impact on your relationship:
Conscientious people are organized, orderly and good at planning things. If you score high on this trait and your partner is low, that can still be a good thing. You can be the one that takes charge of the schedules, the planning and the budgeting. Your partner is likely to appreciate your help since he is no good in these areas.
That being said, if you score very high on this trait (like me, I score 85% on this trait) you might have trouble if your partner scores below 50%. This is because you may feel like your partner is lazy, doesn't help around the house and that you are doing "all the work".
Be warned that people who score low on this trait are not necessarily "easy going". They simply don't like to stick to a schedule. The quality of easy going/go with the flow is categorized as "agreeableness" which we will discuss below. If your partner doesn't like your plans or the way you keep up the house, they won't necessarily just go along with it. If you are very Type A, you are likely to be most compatible with someone who is low-middle on conscientiousness and high on agreeableness.
Extroversion Vs. Introversion
Extroversion (and its opposite, introversion) are probably the most talked about personality trait. Most people know where they fall on this spectrum but here is a reminder. People who are extroverts have social stamina and the ability to recharge and receive emotionally energy through interacting with others. They are outgoing, talkative and charismatic.
People who score low on this trait are more reserved, quiet and like to keep to themselves. They recharge their emotional energy by being alone and partaking in hobbies that don't require other people such as reading a book or playing video games. Introverts struggle with meeting new people and they would much rather hang out with a small group of close friends if they're going to be social.
Impact on your relationship:
Partners who are close to each other on the introvert/extrovert spectrum do best. So if you are extroverted, you can still date an introvert but ideally you're only 60% extroverted and your partner is 40%. If two people are on the opposite ends of this spectrum, it can be very challenging. This is because they'll both have a very different idea of what is "fun".
The extrovert will likely want to go out, be with friends and socialize. The introvert would much rather have a quiet night at home. If you and your partner are opposites, you have to understand that it's perfectly okay to do things separately. I have a friend who is very extroverted and happily married to a major introvert. She just knows that she'll often have to go to family events or social gatherings by herself. Since she's okay with that, it works out well.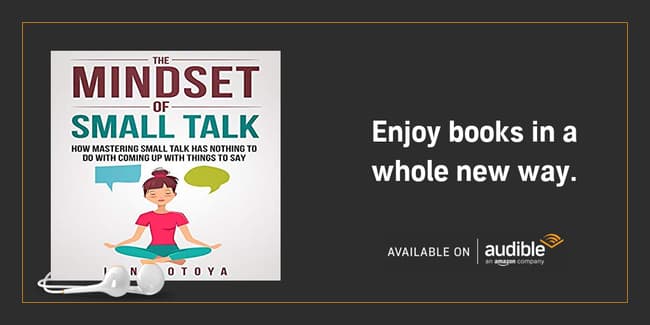 Agreeableness Vs. Critical
Scoring high on this trait means that you are a people pleaser and put others before yourself. You are trusting, kind, empathetic and you do your best to make sure that others are happy. You also tolerate all kinds of people and personalities.
People who score low on this trait are not afraid to put their own needs before others. They have little interest in others and their problems or needs. People scoring low on this trait can also be manipulative and cold hearted.
Impact on your relationship:
Have you ever seen a relationship where one person is whipped and the other person makes all the decisions?
The whipped person is high in agreeableness and the decision maker is low on this trait. In a perfect world, both partners would have the same score on this trait. This means both partners wear the pants and each one gets to have their say. That being said, if you naturally score very low on this trait, your partner should score high so that you compliment each other.
If your partner scores high and you score low, that makes you the decision maker. As the decision maker, it's very important to understand your role. These types of relationships tend to work great within the first few years of dating/marriage but after you've been together for 10 years or more, the "whipped" partner starts to get frustrated because they realize that they never get their way.
As the decision maker, you need to know that you don't get to have your way all the time just because the other person is nice about it.
Agreeable people are nice, selfless and easy going but this can easily be taken advantage of. Try not to take advantage of their niceness!
If you are the agreeable one, understand that it's very difficult for your partner to see it your way if he scores low on this trait. It's not that he's selfish, it's just that he has a harder time compromising than you do. Be sure to stand up for yourself but try to limit it to the important things that really matter. So that you don't get into a huge fight over where to go for dinner.
Neuroticism Vs. Emotional Stability
Scoring high in neuroticism means that you are the opposite of emotionally stable. Neurotic people tend to feel worried, anxious and stressed about situations easily. They are also prone to negative emotions such as sadness, irritability and mood swings. Neuroticism is the "glass half empty" kind of personality trait.
Those who score low on this trait tend to see things with a positive lens. They are able to bounce back quickly after an emotional or traumatic experience. They rarely feel sad or depressed and tend to see good in both other people and the world.
impact on your relationship
Neuroticism is the one personality trait that limits a person's ability to have a happy relationship. Neurotic people make excellent poets, artists and can be successful in many areas. However, scoring high on this trait means that it will be difficult to find satisfaction with a romantic partner.
A study published in Scientific American mentioned:
…neuroticism is particularly bad for your marriage. In fact, neuroticism is the one personality trait that best predicts marital dissatisfaction, separation, and divorce. If you want to know if a couple will still be together in 10 years, you might want to start by looking at how often both partners feel irritable or experience mood swings. – Scientific American
Remember earlier how I said that it's difficult to change your traits, but not impossible? This is the one trait that I think you should always be trying to move closer to emotional stability. Doing it for yourself will mean less anxiety, less stress and greater feelings of life satisfaction. Doing it for your partner will mean less arguing, less mood swings and an overall happier relationship.
You can start improving your emotional stability (no matter where you land on the spectrum) by focusing on your own self care. Here are some resources that can help you out: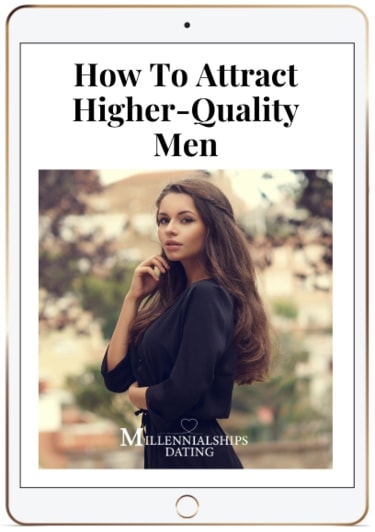 FREE 10 Day Self Care Challenge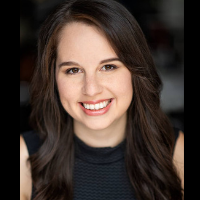 Latest posts by Lana Otoya
(see all)